ST Series Industrial Shredders
Shred-Tech® focuses on long-lasting, high-performance shredding capabilities at a competitive price, and our own ST Series of shredders exemplifies that focus. Featuring a dual shaft design and highly durable body, we offer an ST Series industrial shredder for every size of business, including SMB's, mid-market businesses, large enterprises, and even companies with niche applications that require specialization. As you move up the ST line in number, you gain greater power as well as shredder size to accommodate not only larger material sizes, but a wider range of material types as well. This means that smaller shredders will be more focused on specific applications while our largest ST shredders will have the widest possible range of accepted materials for enhanced versatility. Throughput also increases as the ST shredder model number increases for fast and thorough destruction. Whether you're shredding wood, plastic, metal, paper, E-waste, or much more, there's an ST Series shredder for you and your requirements. Prominent standard features of the ST Series industrial shredders are listed below.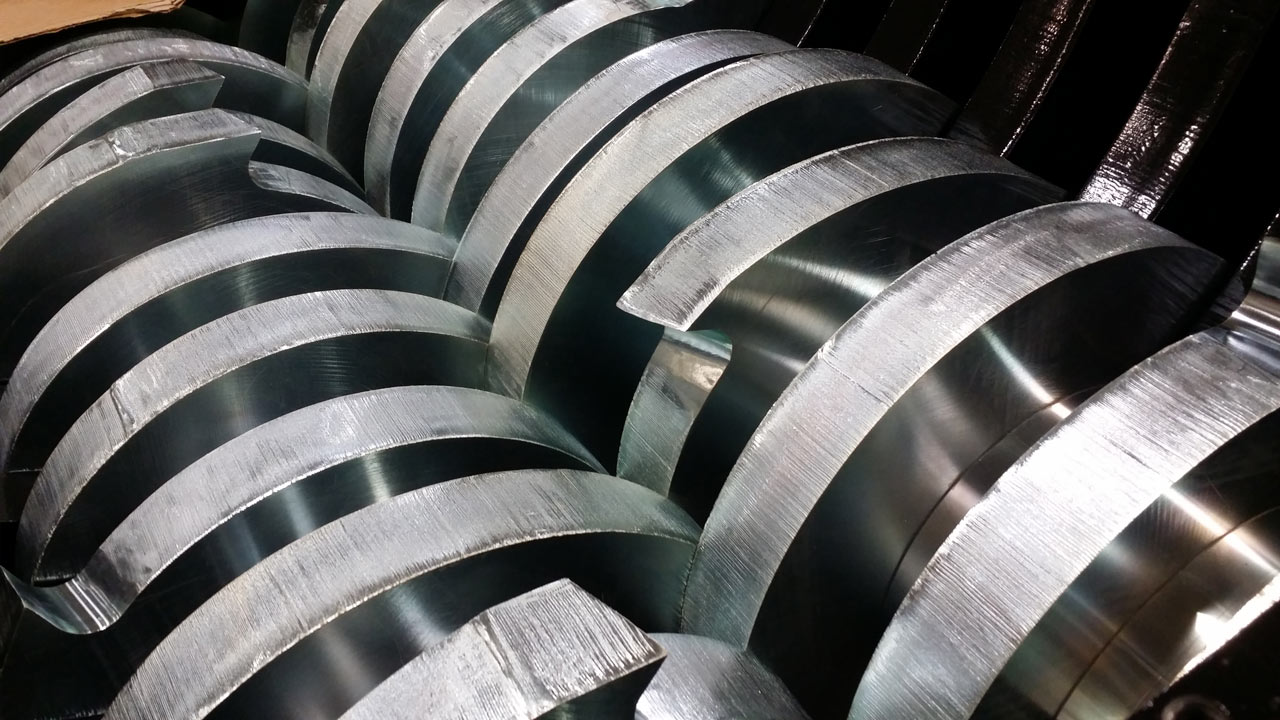 Cutting Chamber
Each ST Series shredder is available in varying cutting chamber sizes to accommodate as wide a range of product and material sizes as possible. This gives you versatility and freedom of choice to pick a shredder that is distinctly ideal for your business' needs.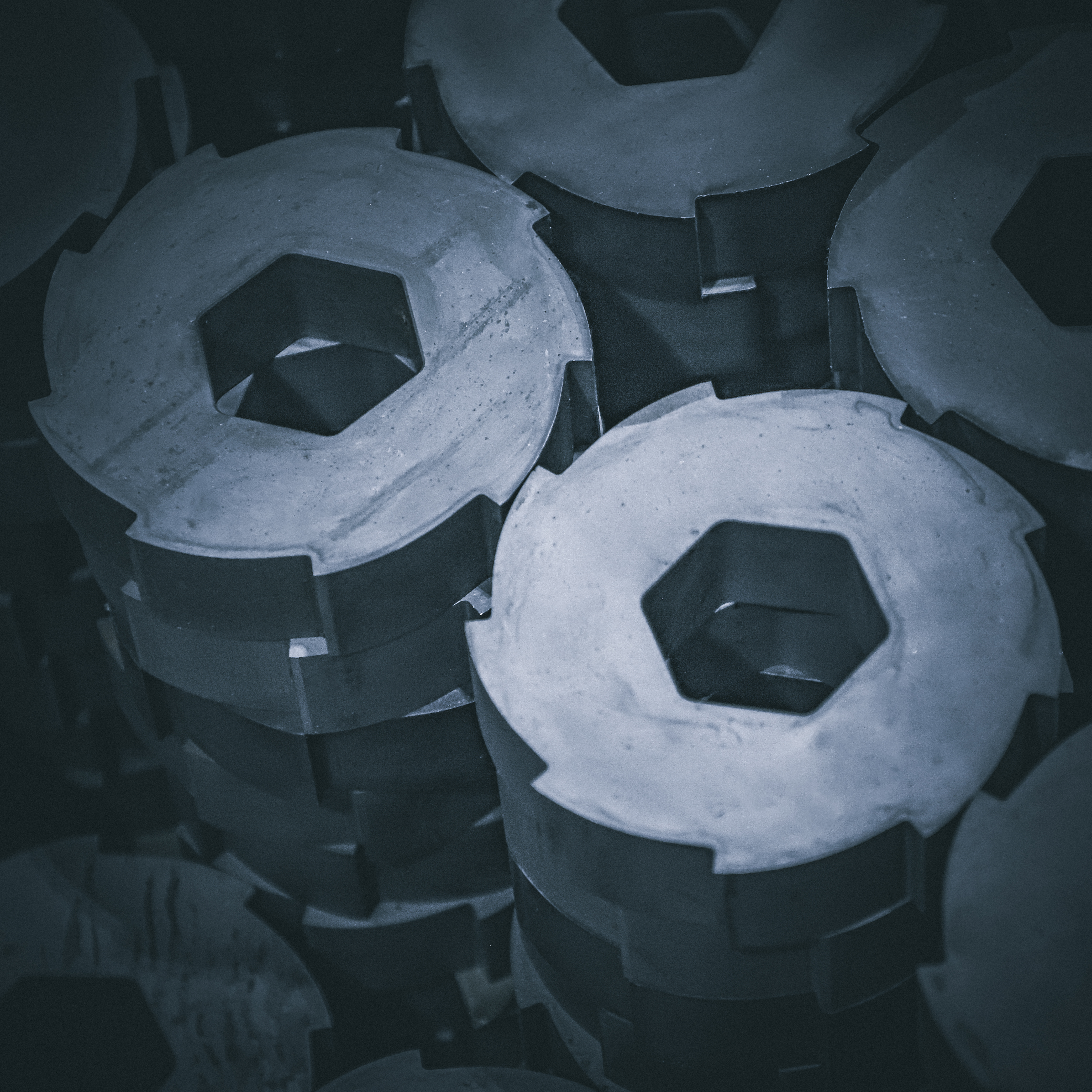 Knives
Shred-Tech® engineers have designed each knife profile and configuration to suit the application for maximum throughput and optimum shred size. Featuring a heavy-duty and super-sharp steel construction, ST Series shredding knives tear easily through materials like warm butter, rendering them into mere scraps every time.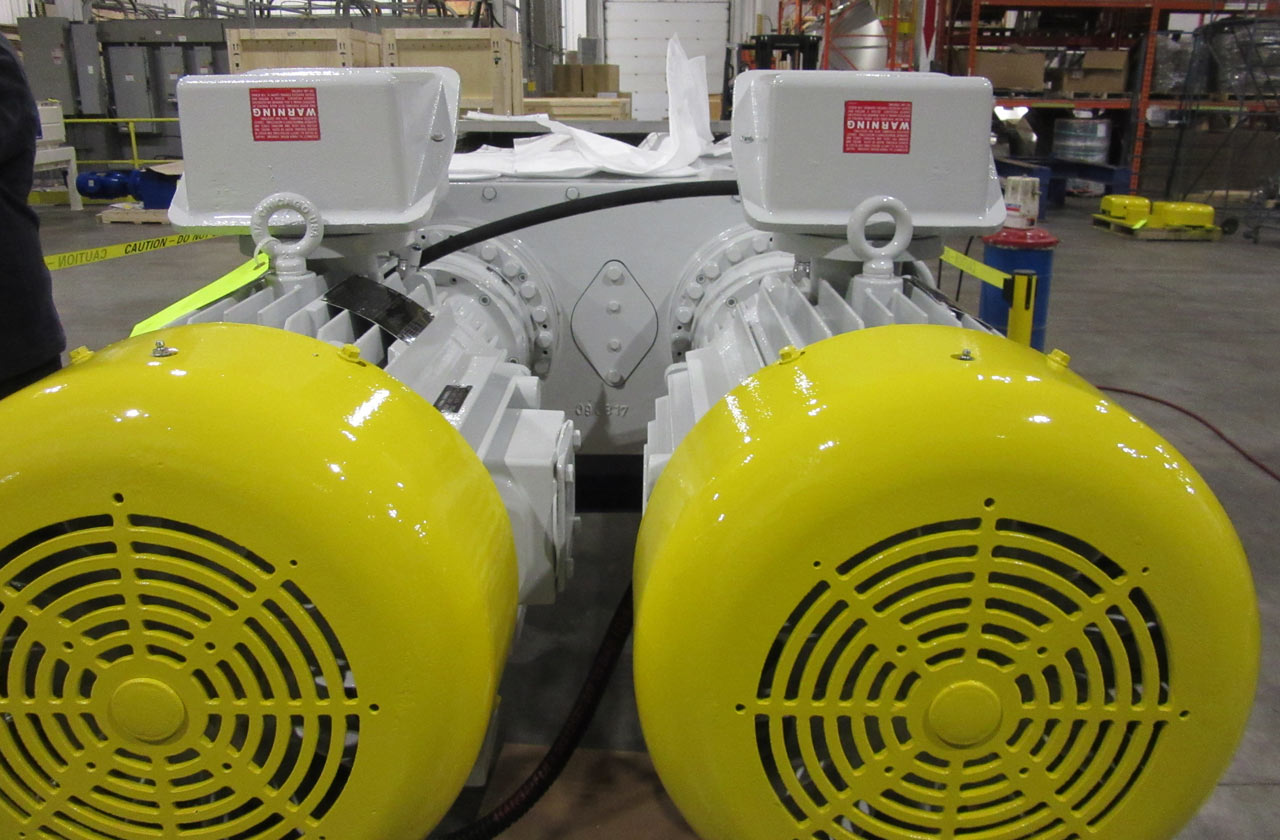 Drive System
Our ST Series shredders are available with a wide range of gear reduced drive ratios and typically fitted with single or dual electric motors of varying power levels. This grants the shredders plenty of power to keep up with industry demands and remain highly efficient and long-lasting.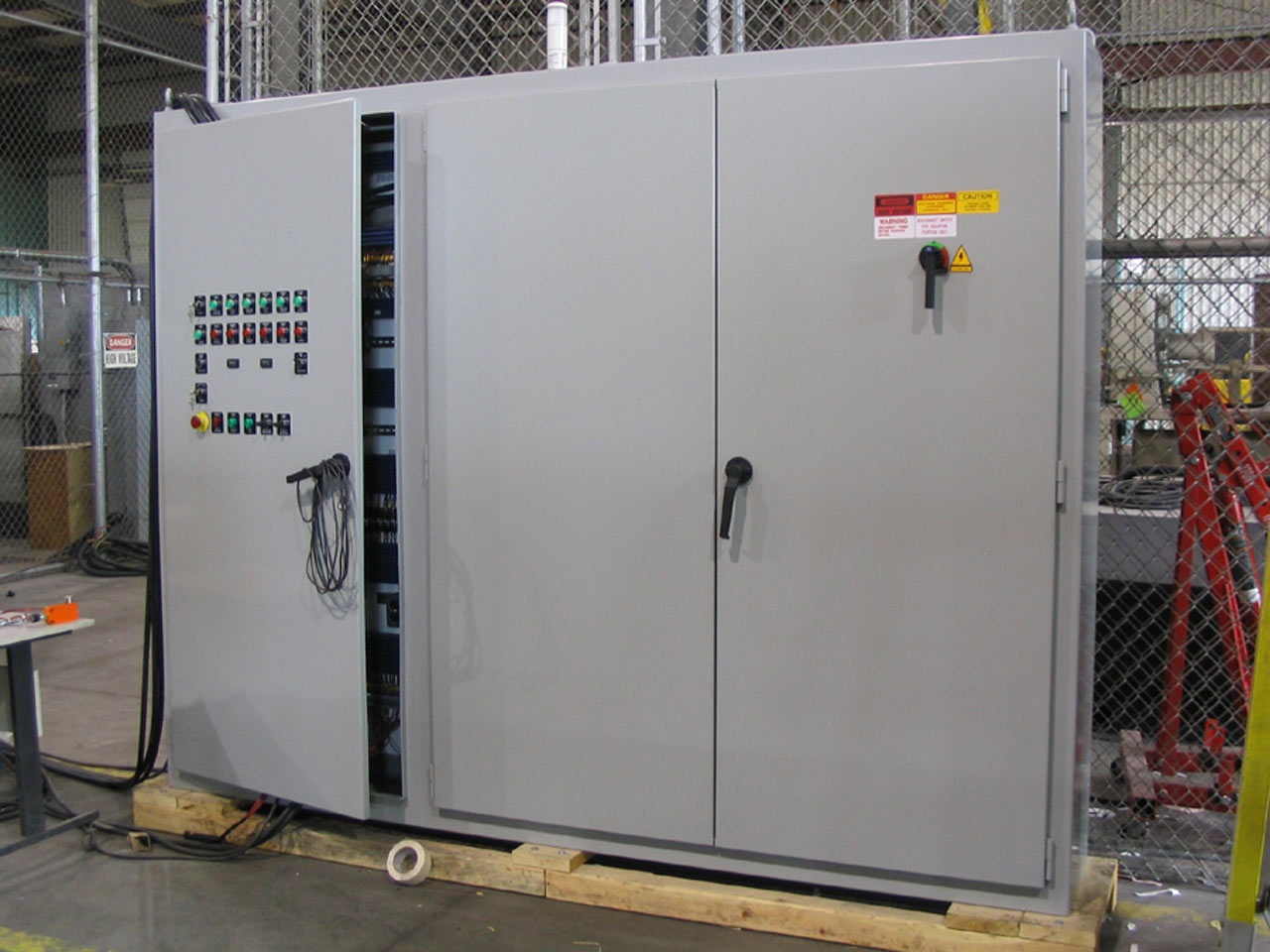 Control Panel
Designed by certified Shred-Tech technicians, the control panel and system used on ST Series shredders features illuminated function buttons, a keyed power switch, fused lockable disconnect, an hour meter, and a programmable logic controller for shredder functions, including knife reversal on overload. All these handy features increase convenience, ease of use, and safety to make the ST shredders incredibly simple to operate while offering powerful control options to keep the shredder at optimal capacity.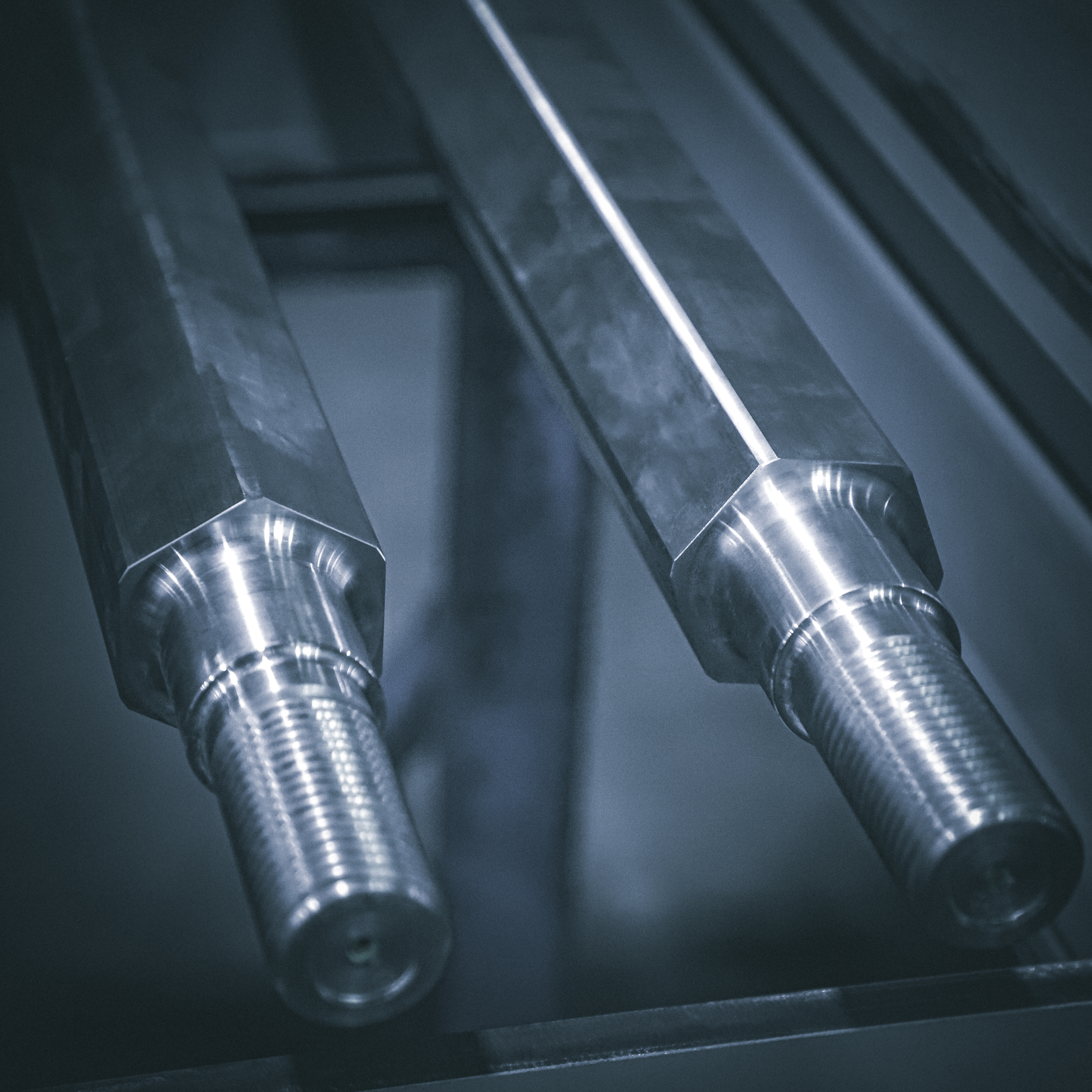 Hex Shafts
The unique design of the ST Series machined hex shafts maximizes knife placement options and allows for easy knife removal and machine maintenance, saving you time and effort. Size for size, the hex shaft is several times stronger than a keyed shaft to provide maximum shredding power so more material types can be processed. The Shred-Tech® hex shaft drive system offers the highest knife-tip cutting force of any comparable shredder on the market so you can be confident in the strength and durability of your investment.
The STQ Series Industrial Shredder does more so that you can do more!
STQ Series Industrial Shredders
Featuring a heavy-duty quad shaft design to process some of the toughest materials in the industry with ease, the powerful STQ Series industrial shredders provide high performance where it matters most. Specifically, the STQ Series industrial shredders are designed to process bulk materials including wood, plastics, textiles, electronic equipment, medical waste, organic waste, manufactured products and various other materials, reducing them to a uniform particle size in a single pass. It does more so you can do more! In fact, these shredders are ideal for when shredded materials require further processing or use, since the consistent particle size created following the shredding process fully prepares the material for this and effectively streamlines the processes. This shredder series excels in durability thanks to a sturdy and quality construction, while the strength of the shredder enhances versatility and permits a healthy range of applications. Perfect for established enterprises and mid-market shredding and recycling companies looking to diversify their offered services and scale or grow their business, the STQ Series gives you the keys to drive your own success into the future. Listed below are some of the most important standard features that set the STQ Series industrial shredders apart.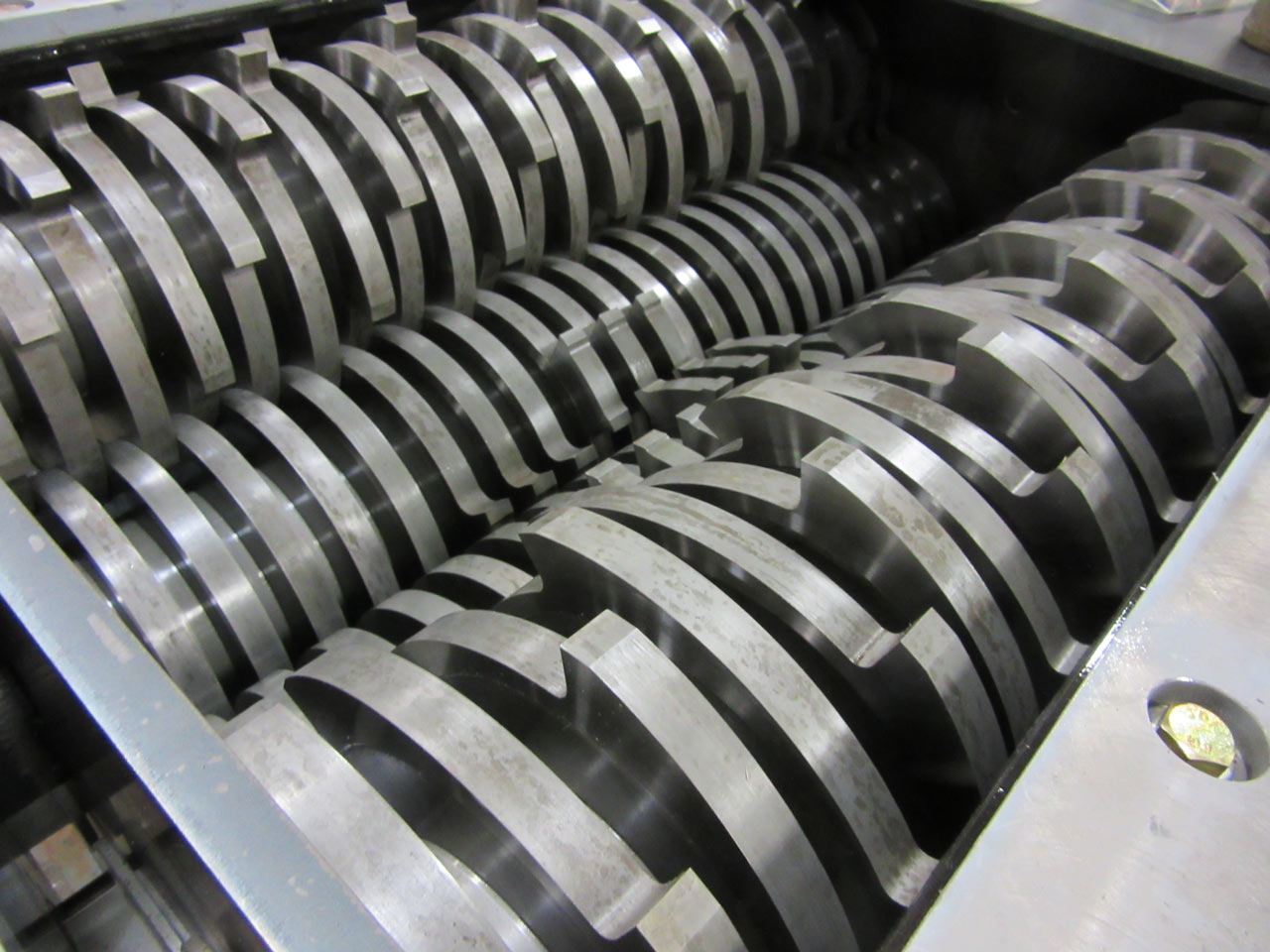 Cutting Chamber
STQ models are available in a wide variety of cutting chamber sizes to meet the demands of various materials in all possible shapes, sizes, and material loading methods. STQ shredders balance raw power with versatility to give businesses a high ROI as well as long-term revenue generation thanks to diversified applications.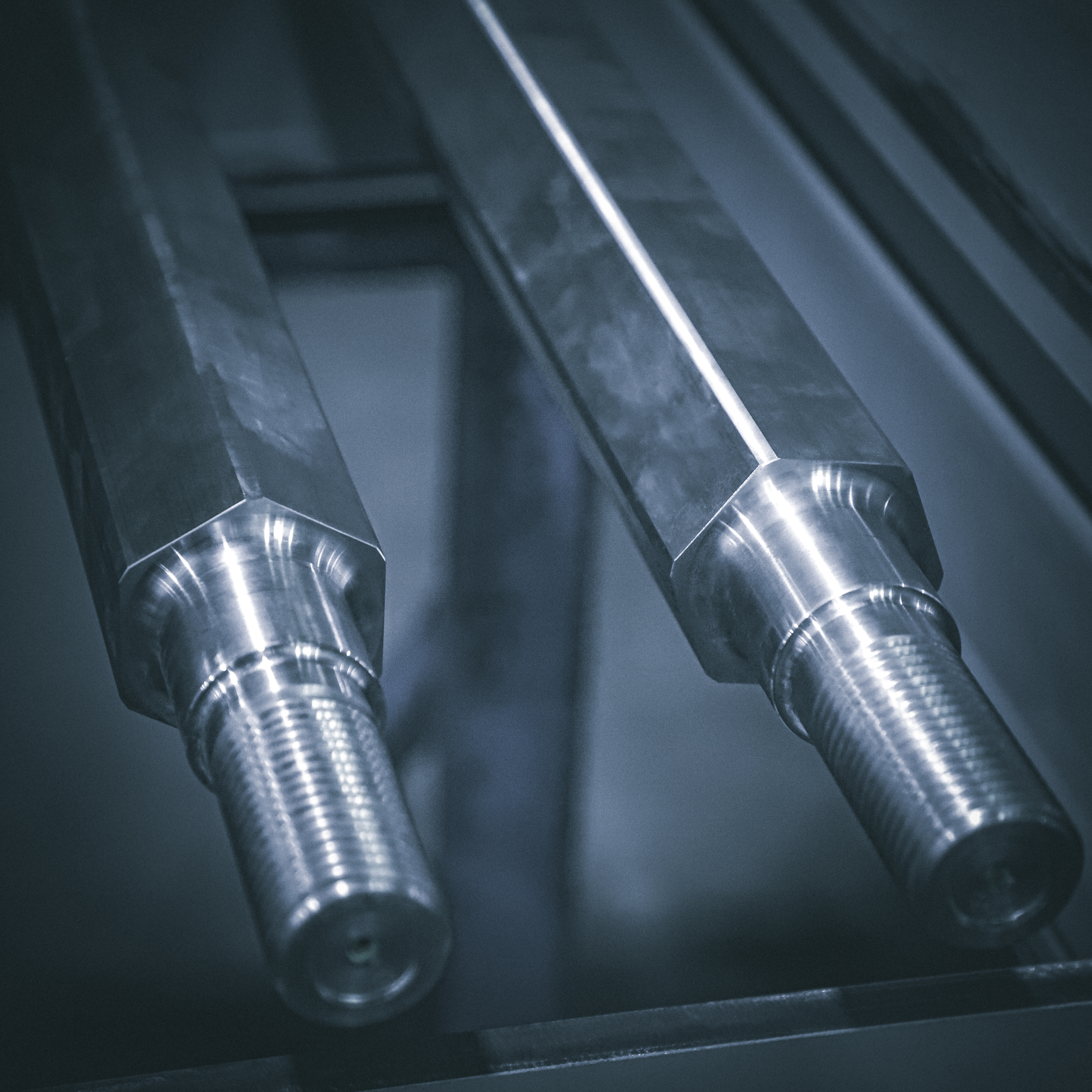 Hex Shafts
Shred-Tech®'s standard durable hex shafts and robust drive systems are at the heart of the STQ line of shredders, ensuring years of reliable service. Engineers have focused a high degree of attention on building a line of four shaft shredders that are maintenance friendly and allow for quick and easy change out of components. This saves time, effort, and money on finding and utilizing replacement parts as well as performing regular maintenance checks on the shredder.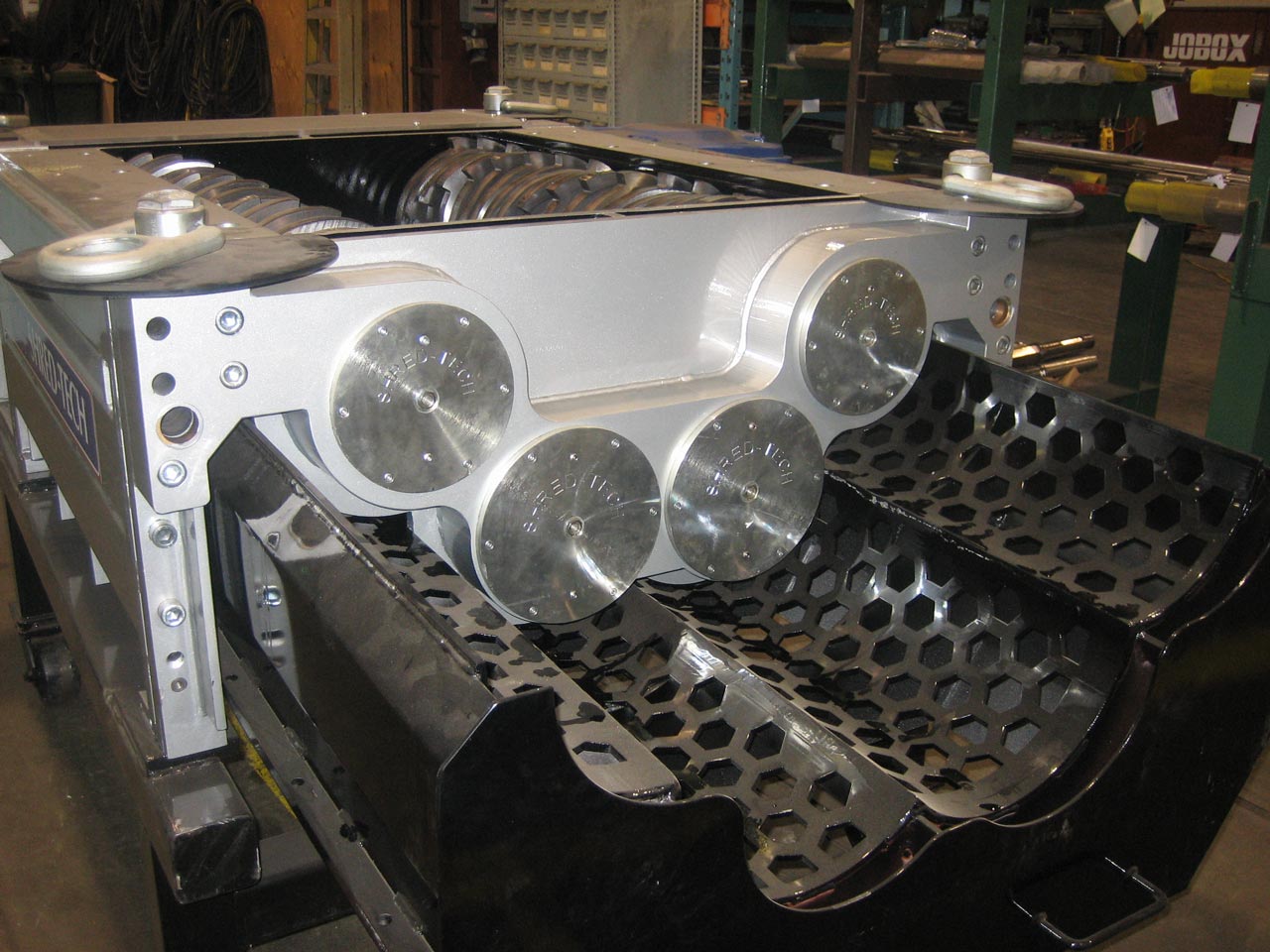 Construction
Heavy-duty construction based around Shred-Tech®'s standard torsion tube body concept ensures robust, trouble-free operation. Our proprietary triple seal cutting chamber, abrasion-resistant wear components, and exceptionally high knife tip cutting force ensure low noise and vibration, reduced wear, and decreased maintenance costs for a shredding and recycling solution that lasts for years and remains at peak operational capacity for longer. If you're looking for a shredder that's built to last, the STQ is it.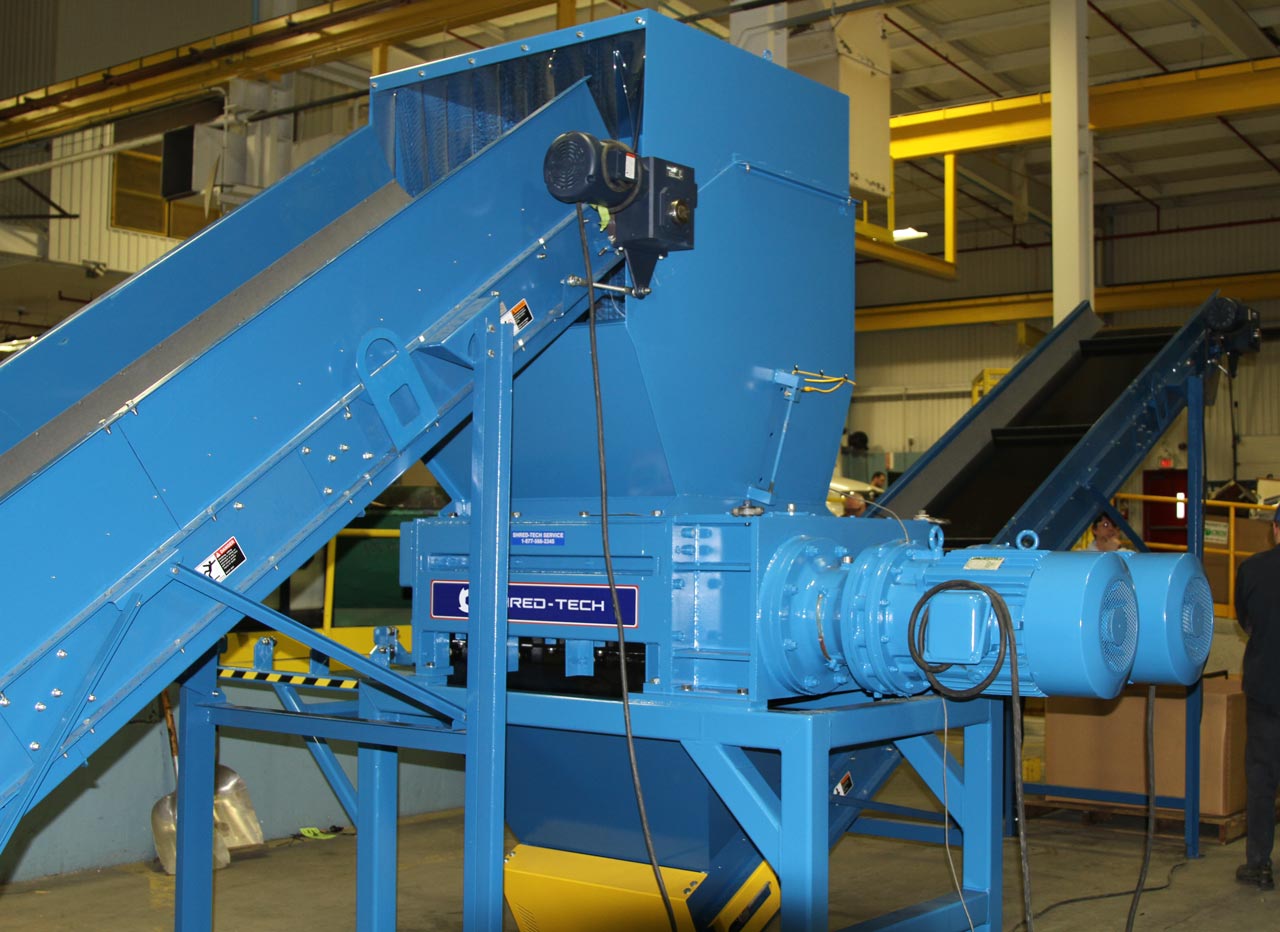 Rollout
Rollout screens are easily removed from the end of the shredder, allowing for quick and easy screen cleaning and efficient change out of alternate screen sizes. Incorporating this feature into the design of the STQ Series was essential to support the modular construction design, which enhances the speed and ease by which maintenance and repairs can be performed. No more searching and waiting for niche parts or components!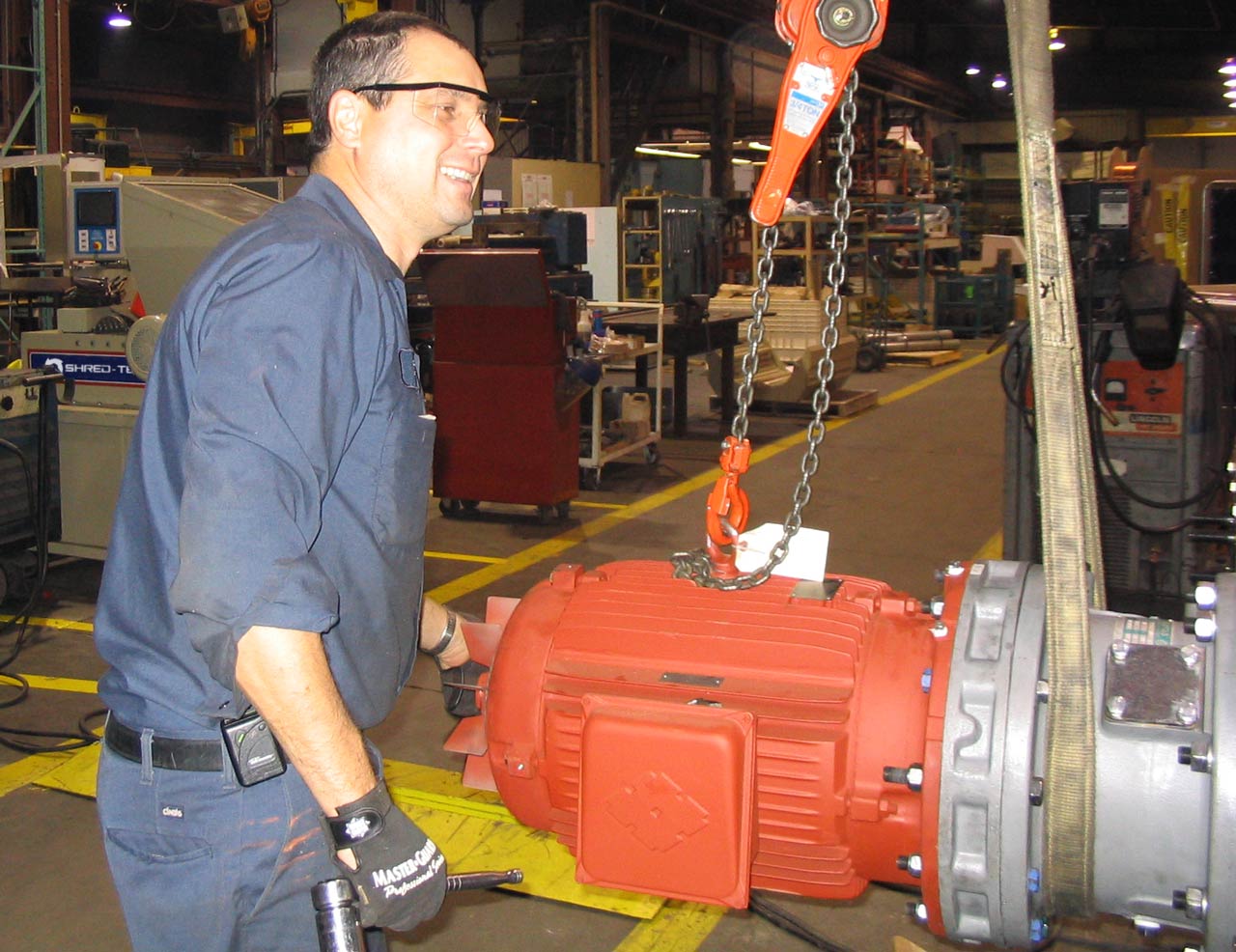 Maintenance
Simplified modular construction reduces the number of major components and increases parts commonality, thus reducing spare parts requirements for super-streamlined maintenance and repairs. Bulkhead walls and labyrinth barriers at either end of the cutting chamber provide excellent bearing and seal protection, while a lightweight chamber plate ensures cutting chamber disassembly is quick and easy. Bearing and seal replacement is easily completed without the need of gearbox disassembly, meaning servicing an STQ Series shredder is a breeze with minimal hassle.