Shred-Tech CAMEC CR2A Stationary Shredder
Large Molded Plastics, Wooden Containers, Paper, Plastic, Plastic Purgings, Metals, Residential & Commercial Waste Streams
High Productivity/Throughput
Single Shaft Design
Multiple Throughput Options
Interchangeable Knives
Request A Quote
Shred-Tech CAMEC CR2A Stationary Shredder
If you're looking for a heavy-duty, dependable solution for shredding tough metal scrap, then the CAMEC CR2A Stationary Shredder from Shred-Tech® is the ideal solution. Engineered with raw power in mind, the CR2A is a beast of a machine that offers both high strength for crushing and shredding dense metals and high efficiency for maximum performance you can rely on to get the job done every time. In fact, the CR2A is designed specifically for the reduction of bulk or baled ferrous metal scrap from collection, auto bodies, aluminum, and more, especially in extreme conditions and/or difficult work cycles. Thanks to a large and super-strong structure, the CR2A can withstand heavy buckling stresses, even when shredding hard materials. This shredder offers high performance all while providing proportionally reduced energy consumption thanks to a powerful hydraulic drive system. This drive powers super-sharp rotary shredding knives, which are turned at a low RPM with high torque, while the drive also provides a heavy-duty throughput at well over 3 tons per hour for optimum speed and efficiency.
Having such a versatile and adaptable shredding machine grants you the ability to easily diversify your services and widen your customer base while also strengthening your metal processing services for a high ROI and improved revenue generation. This makes the CR2A an excellent option for established shredding and recycling companies looking to scale or expand their business into new segments. This shredder also makes maintenance and repairs easy thanks to interchangeable blades and blade sectors, which ultimately grants higher reliability and helps you keep your CR2A functioning at peak capacity for years without complication. A maximum material size of 39" x 39" is permitted into the shredder, and a screen design creates consistent shredded particle sizes, which prepares the shredded materials for further processing and use. Purchasing a trusty CAMEC CR2A Stationary Shredder from Shred-Tech® means you get both a high-quality and long-lasting piece of shredding equipment and a full range of services and support options from us. From equipment maintenance to replacement parts, training, financing options, and all manner of customer service and support, Shred-Tech® can help you boost your business, get you ahead of the competition, and keep you leading the pack for years to come!
Applications
The CAMEC CR2A Stationary Shredder can be used for the following applications:
Optional Accessories for the CR2A
Adding optional accessories to your CAMEC CR2A Stationary Shredder can significantly improve convenience, efficiency, and ease of use, depending on what accessories you choose. We offer an assortment of optional accessories including custom stands, hoppers, and in-feed and out-feed conveyors to supplement your CR2A and help take your business to the next level. All our optional accessories are carefully engineered to match the quality of the CR2A and last for years. Even more optional accessories are available for this shredder, so contact a Shred-Tech® expert today and learn how we can help build you a customized shredding solution that perfectly matches your requirements and drives profits!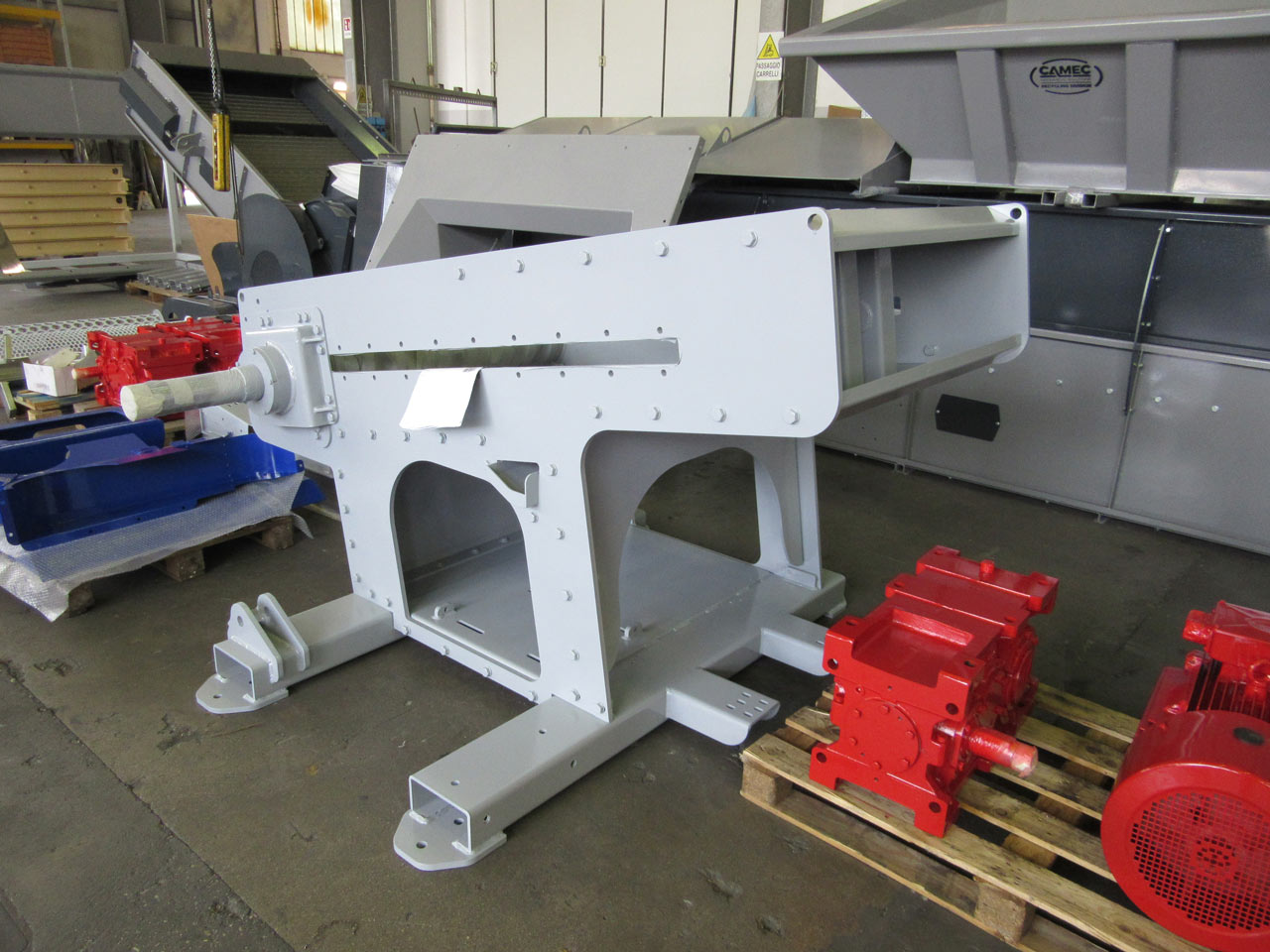 Custom Stands and Hoppers
With custom stands and hoppers, you can improve the convenience and smoothness of the shredding process for your CAMEC CR2A Stationary Shredder. We can develop a custom stand for your CR2A that provides enough clearance in your facility for other equipment, so you can make the most of your available space. With a stand fitted to match your space, you can allow shredded materials to fall easily via gravity onto down downstream equipment, like an out-feed conveyor, to allow for simple and fast unloading. Hoppers act like funnels to feed materials into the shredder and help prevent buildup or blockages, thus improving efficiency and the flow of materials. Our hoppers permit fast and easy maintenance and repair thanks to their easy installation and removal.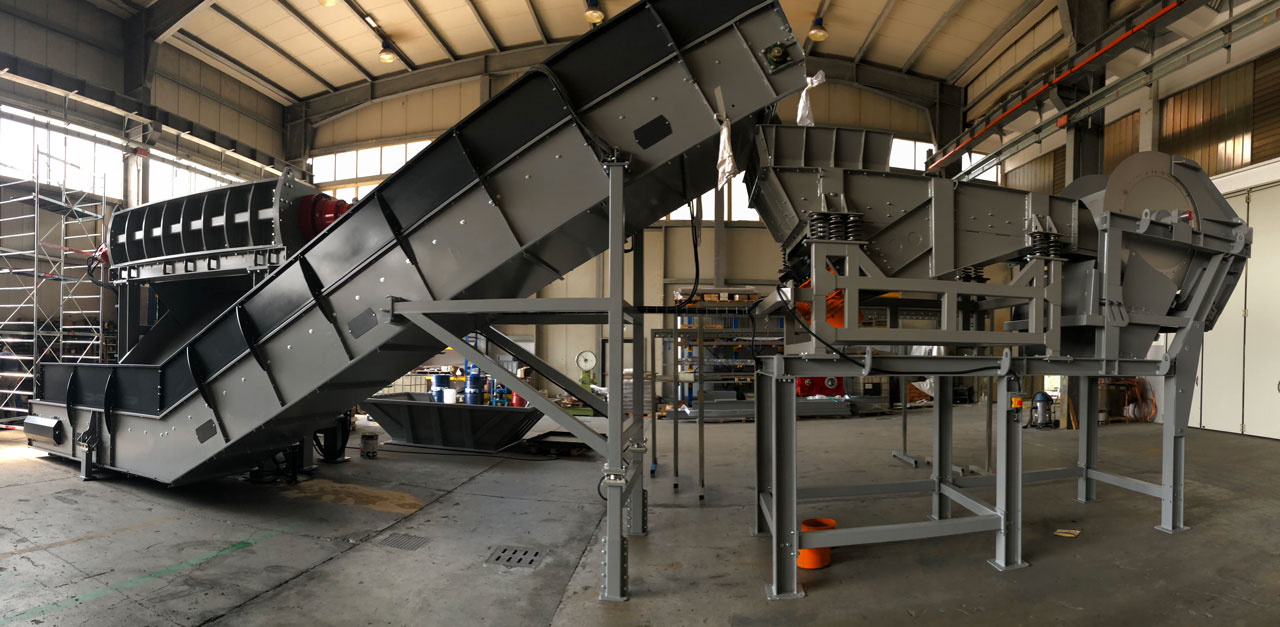 In-Feed and Out-Feed Conveyors
Adding in-feed and out-feed conveyors to your CR2A allows you to automate the loading and unloading processes for maximum ease and efficiency. Operators can simply place materials to be shredded onto an in-feed conveyor, which will then carry them into a hopper or directly into the shredder for processing. After being shredded, the materials then exit the shredder and can be carried downstream via an out-feed conveyor, which can them dump them into a bin or reservoir for collection and unloading. Having both an in-feed and out-feed conveyor provides the most convenience for your operators and can significantly speed up the process to improve your workflow and cashflow.