Shred-Tech CAMEC GL620 Industrial Shredder
Large Molded Plastics, Wooden Containers, Paper, Plastic, Plastic Purgings, Light Metals, Residential & Commercial Waste Streams
High Productivity/Throughput
Single Shaft Design
Multiple Throughput Options
Interchangeable Knives
Request A Quote
Shred-Tech CAMEC GL620 Industrial Shredder
Businesses looking to maximize profits by processing the widest possible range of waste and recycling materials should look to the trusty CAMEC GL620 Industrial Shredder from Shred-Tech®. The GL620 is a high-power, single-shaft shredder with a 620mm rotor, sturdy hydraulic drive, and a low rpm for thorough destruction while maintaining high efficiency. Easily equipped with a radial ram or drawer ram depending on the material to be processed, this adaptable shredder machine features a large shredding surface for increased production, as well as a gearmotor with parallel shafts and automatic reverse for significantly improved performance. The powerful motor in the GL620 rotates super-sharp steel cutting knives to tear easily through a wide range of materials, including large molded plastics, cardboard, paper, wooden containers, plastic purgings, light metals, and bulky industrial, residential, commercial waste, and more, so you have the versatility required to diversify your services while reducing your footprint and expanding your customer base.
The use of interchangeable cutters also permits quick maintenance to minimize downtime, while the blades can be configured in various thicknesses and numbers for great flexibility. A wear-resistant coating on the knives also protects the machine from damage over time for optimal durability and dependability. With its heavy-duty shredding capacities and high throughput of over 3 tons per hour, the GL620 not only offers comprehensive shredding abilities, but high efficiency as well. A maximum material size of 98" x 55" is permitted into the shredder, and a handy screen design creates a homogeneous shredded particle size to fully prepare the out-fed material for further processing and use. Other companies might only sell you shredding equipment, but Shred-Tech® is dedicated to ensuring you have all the tools required to be successful, including both the heavy-duty CAMEC GL620 Industrial Shredder and our full support for every step of the way. Shred-Tech® can help propel you past the competition with our full range of equipment maintenance, replacement parts, training, financing options, and all manner of customer service and support. So, what are you waiting for? Team up with us and let's solidify your business' success for years to come.
Applications
The CAMEC GL620 Industrial Shredder can be used for the following applications:
Optional Accessories for the GL620
Shred-Tech® offers optional accessories for the CAMEC GL620 Stationary Shredder that can help take this shredder to the next level. With accessories like custom stands, hoppers, and in-feed and out-feed conveyors, the GL620 can become even more convenient and efficient to use, allowing your operators to work faster without working harder. Each accessory we provide has been specially engineered to improve the overall process and operation of the GL620 for maximum performance. Contact a Shred-Tech® expert today to learn about more optional accessories and customization options available for the GL620 and how we can help tailor-make a shredding solution that perfectly matches your requirements!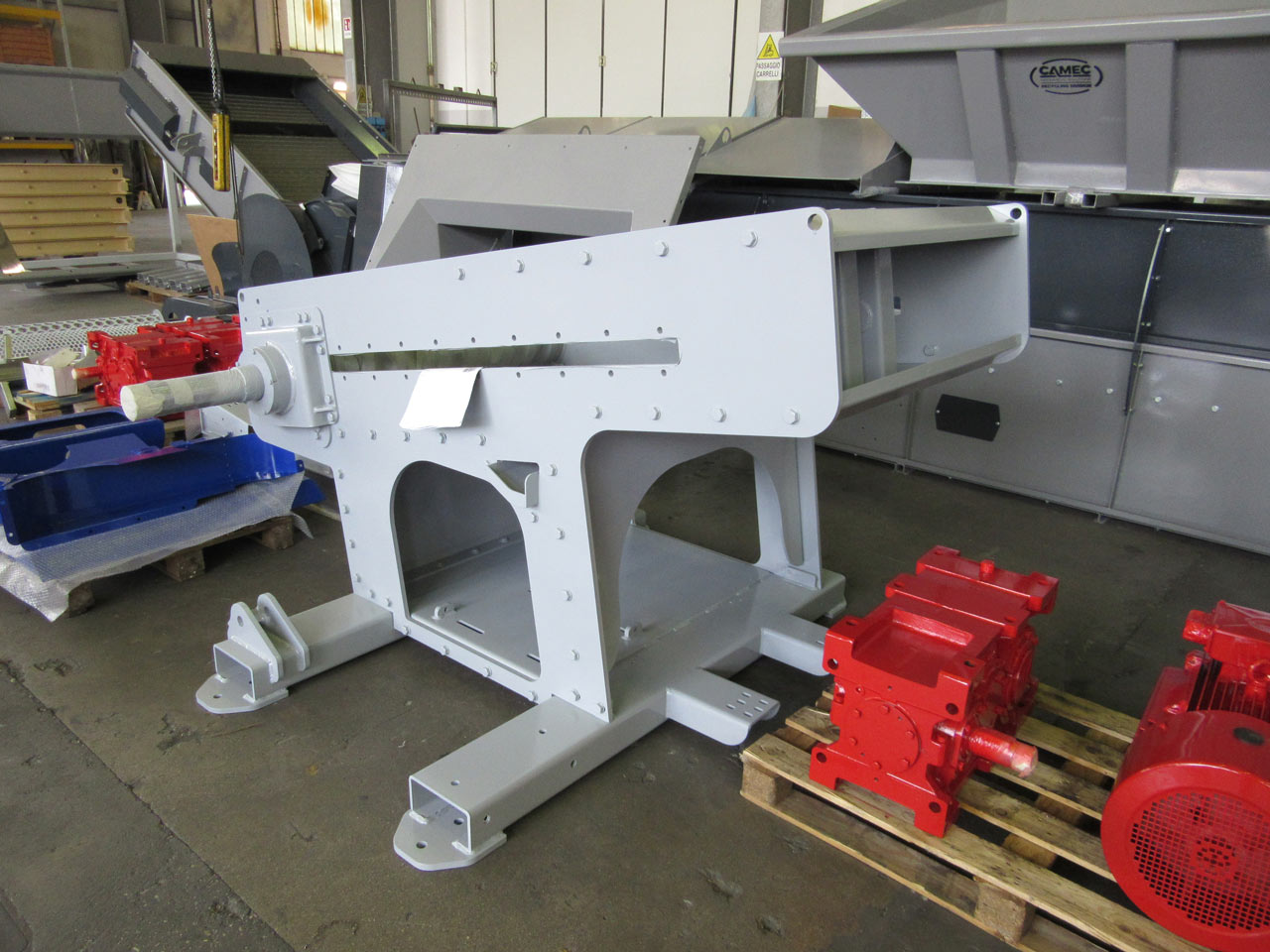 Custom Stands and Hoppers
Custom stands and hoppers are great additions to your GL620 and can keep the shredding process smooth. Custom stands can help create proper clearance in your facility space so you can more easily fit other equipment while also getting the shredder off the ground for use with downstream equipment, such as an out-feed conveyor. This allows material to flow directly out of the shredder and into a reservoir for collection and unloading for higher efficiency and ease. Adding a hopper can improve the flow of the in-feeding process and prevent blockages and buildup in the shredder. Hoppers act like a funnel with their wide opening that feeds higher volumes of material into the shredder. Easily installed and removed, our hoppers permit easy and fast maintenance and repair.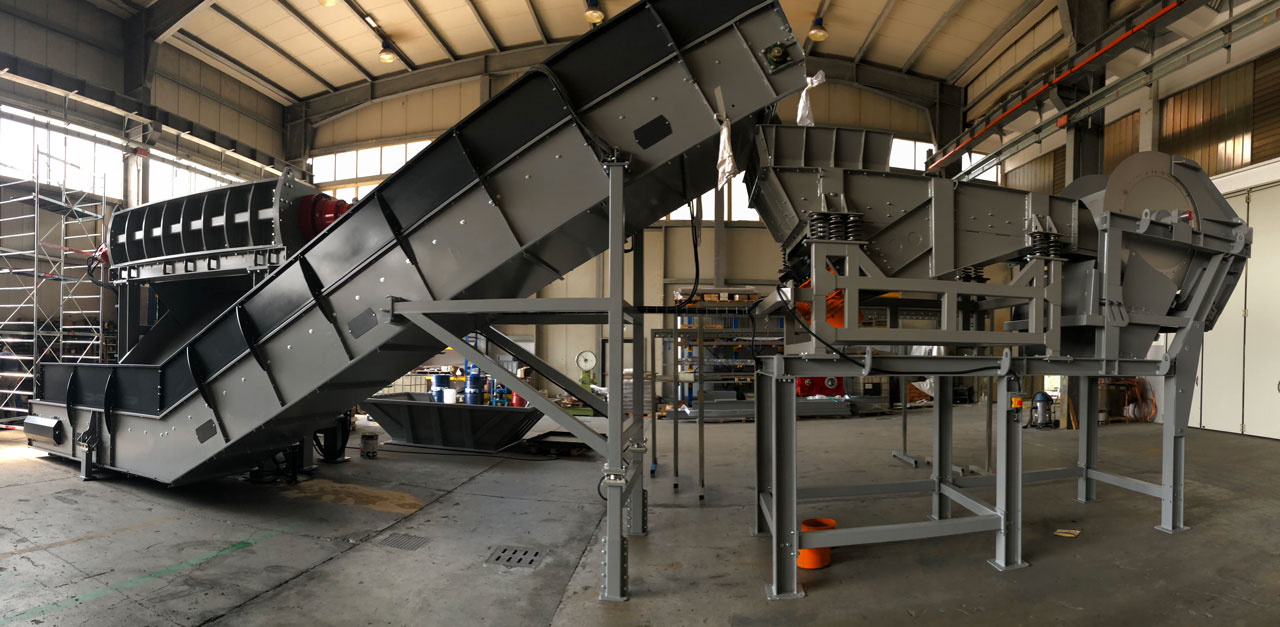 In-Feed and Out-Feed Conveyors
Automating the loading and unloading processes for your GL620 with in-feed and out-feed conveyors can significantly improve both convenience and efficiency. Operators can simply place unprocessed materials onto an in-feed conveyor, and the conveyor will automatically carry them into a hopper or directly into the shredder, where they are thoroughly reduced to tiny, uniform pieces. After being shredded, the processed materials may fall onto an out-feed conveyor, which will similarly carry them into a bin or other reservoir for simple collection and unloading, thus saving your operators time and effort. Adding conveyors is a great way to improve both workflow and cashflow so you can more easily shred higher volumes of materials and generate revenue faster.