Shred-Tech CAMEC GR280 Industrial Shredder
Paper Rolls, Cardboard, Copper Wire, Cable, Confidential Documents, Packaging Materials, Plastics, Textiles, Wood Waste
Compact Design
Multiple Throughput Options
Interchangeable Cutters
High Efficiency Drives
Request A Quote
Shred-Tech CAMEC GR280 Industrial Shredder
Businesses with an established foothold in the shredding and recycling industry but looking to increase cost-efficiency, diversify their capabilities, and improve overall efficiency can look to the CAMEC GR280 Industrial Shredder from Shred-Tech®. This reliable single-shaft shredder is an excellent option for getting started in diversified shredding and recycling solutions thanks to its high versatility and high ROI. The GR280 is suitable for processing a wide variety of materials in low to medium volume applications thanks to a dependable electric motor that ensures a consistent light-duty (less than 1 ton per hour) throughput. High efficiency drives further increase speed while reducing energy consumption for an optimal balance of cost-effectiveness and performance. The motor powers super-sharp steel shredding knives that tear easily and quickly through a variety of materials listed below under "Applications." These cutters are interchangeable and designed for quick replacement to minimize maintenance and downtime, meaning you can get this shredder up and running again with little effort.
A maximum material size of 51" x 27" is permitted into the shredder, and a handy screen design on the shredder not only creates consistently sized particles of shredded material exiting the shredder, but also guarantees a variety of output sizes, making it easy to prepare the material for subsequent uses. Thanks to a compact size, the GR280 fits easily into almost any facility space while providing high performance and power you can rely on. When you purchase a CAMEC GR280 Industrial Shredder from Shred-Tech®, you not only receive a high-quality, high-performance shredding solution, but also our full support in ensuring your business' long-term success. From equipment maintenance to replacement parts, training, financing options, and all manner of customer service and support, Shred-Tech® is here to assist you every step of the way so you can focus purely on serving your customers and driving profits.
Applications
The CAMEC GR280 Industrial Shredder can be used for the following applications:
Optional Accessories for the GR280
The CAMEC GR280 Stationary Shredder from Shred-Tech® comes equipped with all the features necessary to help make your business a success, but adding optional accessories to your order allows you to create a customized shredding solution that's tailor-made for your business applications. Adding custom stands, custom hoppers, and in-feed and out-feed conveyors can improve clearance in your facility, convenience, efficiency, and more so you can stay on top of the competition. Contact a Shred-Tech® expert today for even more optional accessories you can include with your GR280, and we'll help you build a long-lasting shredding solution that is specially made to perfectly fit your requirements and reliably generate revenue for years to come.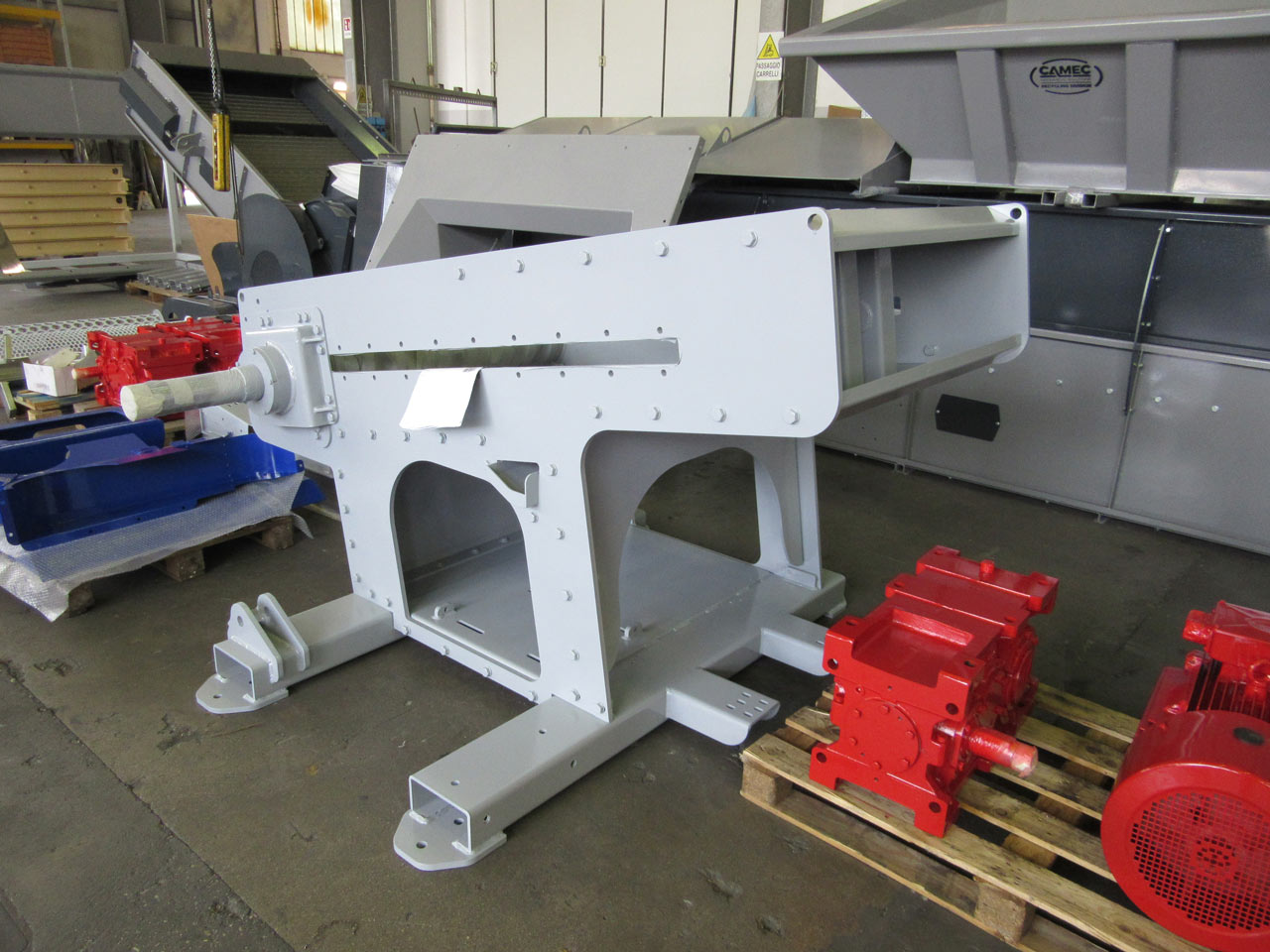 Custom Stands and Hoppers
Adding custom stands and hoppers to your GR280 is an excellent way to make the most of your facility space and improve the flow of materials into the shredder. Custom stands can lift the GR280 off the facility floor to create enough clearance for other equipment while also allowing shredded material to fall via gravity onto downstream equipment, like a conveyor, and be carried to a bin for unloading. This can significantly increase ease of work and efficiency. If you're looking to increase workflow and keep the shredding process running as smoothly as possible, then including a custom hopper can help. The hopper helps feed unshredded materials into the shredder and helps to prevent buildup and blockages. Our hoppers are easily installed and removed for maintenance and can be paired with an in-feed conveyor or other peripheral equipment to optimize efficiency and workflow.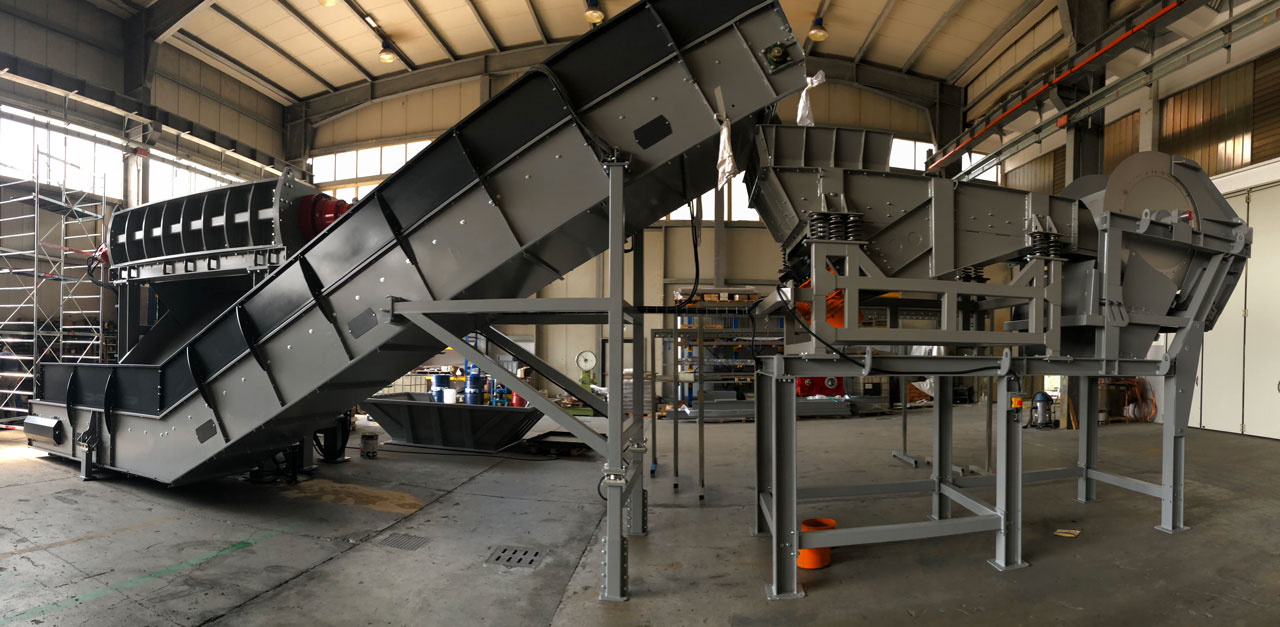 In-Feed and Out-Feed Conveyors
Are you looking to automate the shredding process as much as possible and save both time and effort? Adding an in-feed conveyor, out-feed conveyor, or both can help speed up the loading and unloading of materials. Conveyors allow material to flow freely into or out of the shredder depending on which conveyor type you choose to add. Operators can simply place unshredded material onto an in-feed conveyor, which carries it up and into the GR280 shredder. Afterwards, shredded material exits the shredder and can fall onto an out-feed conveyor, which conveniently carries it to a bin or other reservoir for collection and unloading. This significantly improves workflow and can keep your operators free to maintain the flow of material.