Shred-Tech CAMEC GRR280 Stationary Shredder
Paper Rolls, Cardboard, Copper Wire, Cable, Confidential Documents, Packaging Materials, Plastics, Textiles, Wood Waste
Radial Ram Design for Strength
Multiple Throughput Options
Interchangeable Cutters
High Efficiency Drives
Request A Quote
Shred-Tech CAMEC GRR280 Stationary Shredder
For a dependable and complete shredding and recycling solution, your company can greatly benefit from the acquisition of the Shred-Tech® CAMEC GRR280 Stationary Shredder. This high-powered machine is more than capable of rendering the materials into smaller scraps for easier recycling and disposal management. It is equipped with industrial strength blades that can rip through tough and solid products until there's nothing leftover but thoroughly shredded remains. Designed for processing a wide variety of materials in low to medium volume applications, this industrial shredder is built to help reduce your company's footprint while also improving efficiencies and offering optimal serviceability.
The durable CAMEC GRR280 Stationary Shredder has a light-duty throughput of up to 1 ton per hour and is more than capable of handling materials such as paper rolls, packaging materials, copper wires and cables, wood waste, textiles, plastics, and more. Built with an emphasis on shredding power, the CAMEC GRR280 Stationary Shredder is designed with a variety of standard features that work together flawlessly to provide optimal shredding capabilities. This shredder machine features a hydraulic radial pusher along with a 37kW 50HP motor that functions at maximum efficiency, while a high efficiency drive reduces energy consumption to effectively lower your company's plant footprint. This can help lead to opportunities for diversification into new segments. The CAMEC GRR280 Stationary Shredder is also equipped with 32 high-quality cutting knives, which have been engineered from heavy-duty steel for increased durability. Thanks to their ability to slice easily through materials, they keep the shredding process quick and efficient as they produce consistently sized shredded particles. The cutters are interchangeable and offer quick replacement for minimal maintenance time. Each of these components complement each other in order to keep the machine functioning at peak capacity. This shredder is also designed for easy maintenance and serviceability, and we carry the parts needed to make replacement jobs quick and simple. The screen on this shredder guarantees homogeneous output sizes, which prepares the material for subsequent uses.
Applications
The CAMEC GRR280 Stationary Shredder can be used for the following applications:
Optional Accessories for the GRR280
Shred-Tech® has several optional accessories for the CAMEC GRR280 Stationary Shredder that can help improve the shredding process of the GRR280. Each component is designed to work effortlessly with the rest of the system to help increase efficiency. Among these, we offer custom stands, durable hoppers, and reliable in-feed and out-feed conveyors. Additionally, we have several other optional accessories currently available, and you can learn more about them and how Shred-Tech® can create a customized shredding solution that's ideal for your business by contacting us today!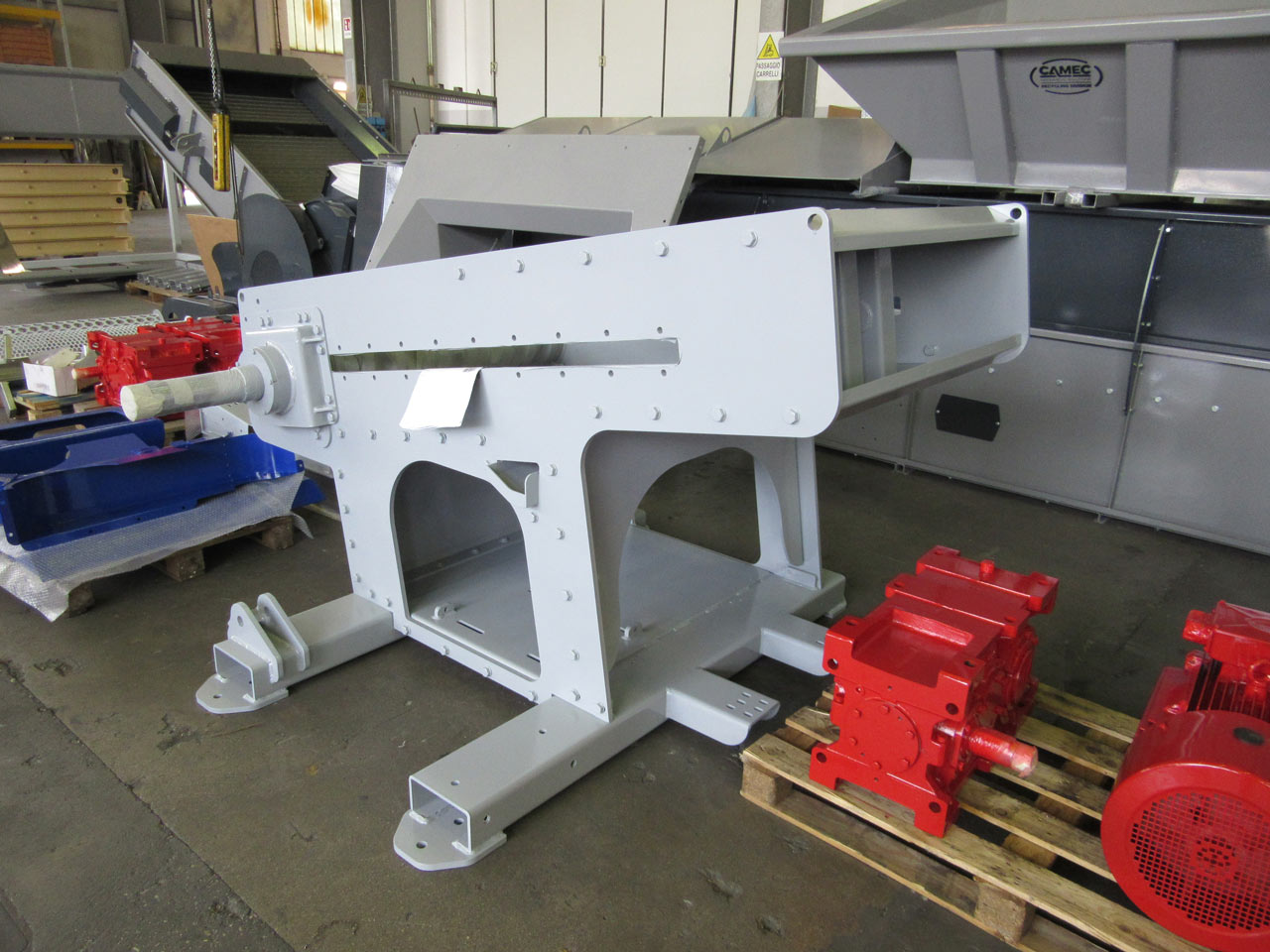 Custom Stands and Hoppers
With custom stands and hoppers, you can easily improve convenience and efficiency. The heavy-duty stand is engineered to provide sturdy support for the shredder machine. It is strong enough to carry the entire weight of the shredder while offering enough clearance to permit the use of other equipment in your available facility space. It lifts the machine off the ground so that the shredded material can drop directly into a container or onto downstream equipment, such as a conveyor for easy unloading. Our industrial hopper is designed to work effectively with the rest of the shredder to make the job much easier and more efficient for your workers. It acts like a funnel and is wide enough to accept larger materials with ease as it guides them directly into the shredder, effectively helping to prevent buildup or blockage. Our engineers have ensured that the hopper is durable enough to stand up against bending or denting.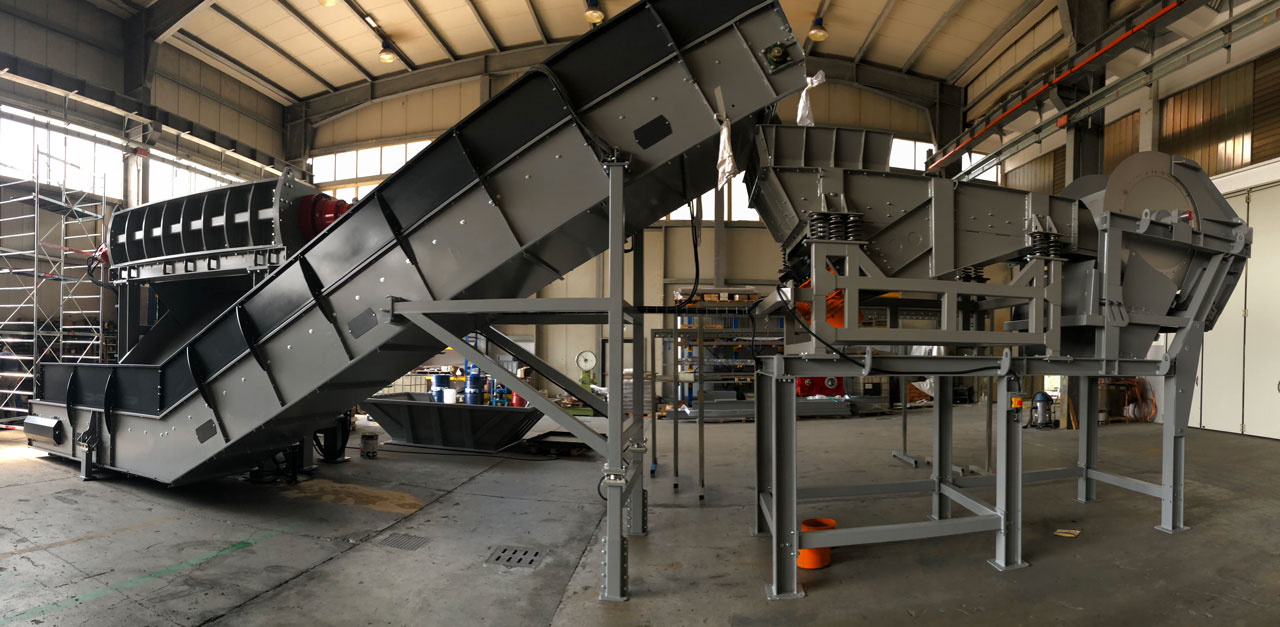 In-Feed & Out-Feed Conveyors
For much more convenient managing of materials, we offer in-feed and out-feed conveyors for the GRR280 industrial shredder. These accessories are designed to keep the workflow moving as smoothly as possible by automating the loading and unloading processes. The in-feed conveyor pushes the material directly into the shredder, keeping your workers safely away from the blades, while the out-feed conveyor moves the shredded remains away from the machine following shredding where they can be dumped into a bin or other collection container.