Shred-Tech CAMEC GS650 Stationary Shredder
Municipal Solid Waste (MSW), Plastic Bins & Containers, Automotive Parts, Aluminum, Textiles, Wood Waste
Heavy-Duty/Large Volume Throughput (>3 tons/hour)
Single Shaft Design
Multiple Throughput Options
Interchangeable Knives
Request A Quote
Shred-Tech CAMEC GS650 Stationary Shredder
Shredding and recycling enterprises and companies looking to grow, scale, lower costs, and improve revenue generation with equipment that produces high ROI can look to the CAMEC GS650 Stationary Shredder from Shred-Tech® to get the job done. The GS650 is a tough and dependable shredder that features a large 650mm rotor and radial ram that is driven by a powerful electric motor. The performance of this single-shaft shredder is greatly improved thanks to a gearmotor with parallel shafts and automatic reverse, while a large shredding surface significantly increases production. The tough motor drives the system to achieve high-capacity shredding with heavy-duty capabilities and a throughput beyond 3 tons per hour as its super-sharp steel cutting knives tear easily through most materials. For greater flexibility, adaptability, durability, and easy maintenance, the blades for the GS650 are fully interchangeable, can be configured in a range of thicknesses and numbers, and feature a tough, wear-resistant coating that protects the shredder from damage over time.
These features combined with a powerful structure guarantee both high productivity and reliability for a shredding solution you can count on to drive profits for years. In fact, the GS650 is robust and versatile enough to easily shred though a wide assortment of waste materials, including plastic bins and containers, automotive plastics, wire and copper cables, green waste, consumer and industrial general waste, packaging materials, aluminum profiles, textiles, and wood waste. A maximum material size of 121" x 55" is permitted into the shredder, and a screen design produces consistent particle sizes of shredded materials, which fully prepares the out-fed material for subsequent uses and further processing. With your purchase of a CAMEC GS650 Stationary Shredder, you will get both a powerful and dependable piece of industrial shredding equipment and the full support of Shred-Tech® to back you up on your journey to lasting success. With extensive equipment maintenance, replacement parts, training, financing options, and all manner of customer service and support, Shred-Tech has got your back and is ready and willing to help your business thrive for years to come.
Applications
The CAMEC GS650 Stationary Shredder can be used for the following applications:
Optional Accessories for the GS650
To get the most shredding power out of the high-quality CAMEC GS650 Stationary Shredder, we offer a variety of optional accessories. These components are each engineered to complement the quality of the shredding machine in order to provide you with maximum performance. Among other accessories available, we have custom stands, hoppers, and in-feed and out-feed conveyors. We offer a variety of other optional accessories available, and you can learn more about them and how Shred-Tech® can help you build a customized GS650 shredding machine that perfectly matches your requirements by contacting a Shred-Tech® expert today!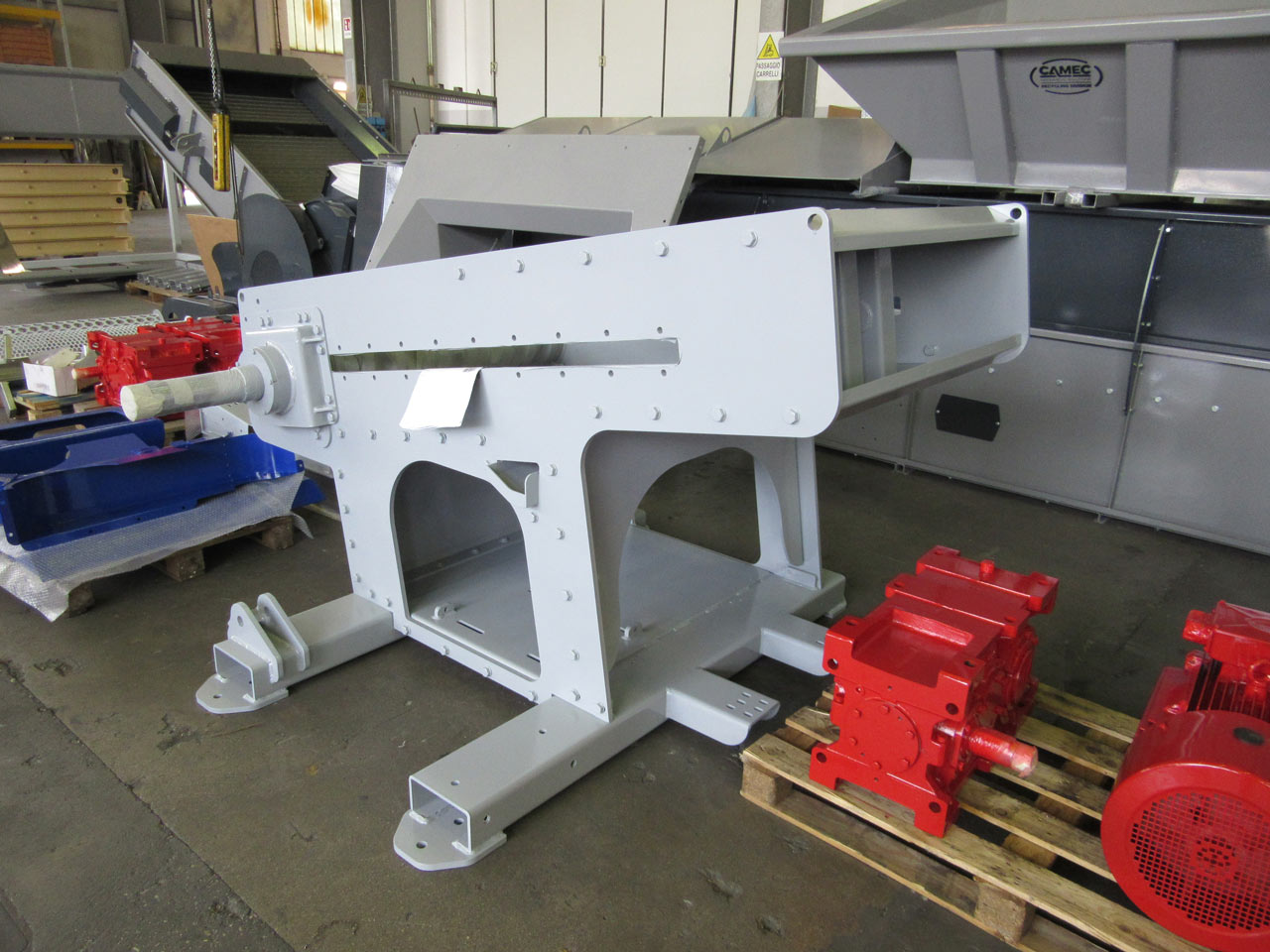 Custom Stands and Hoppers
You get dependable support for the CAMEC GS650 Stationary Shredder with the help of this high-quality and heavy-duty stand. The stand is built with the high strength to uphold the weight of the shredder and create enough clearance in your facility to allow for further equipment. By placing the shredder off the ground, shredded material can fall directly into a container or onto downstream equipment like a conveyor to make the shredding process more convenient and efficient. For dependable in-feeding support for your industrial shredder, adding a custom hopper is a great option. Hoppers can make the loading process more efficient and easier thanks to their wider opening, which more easily accommodates higher volume loads than a shredder without a hopper. Built by our experienced engineers, the hopper can also help prevent the possibility of blockages and buildup to keep the shredding process smooth and consistent every time.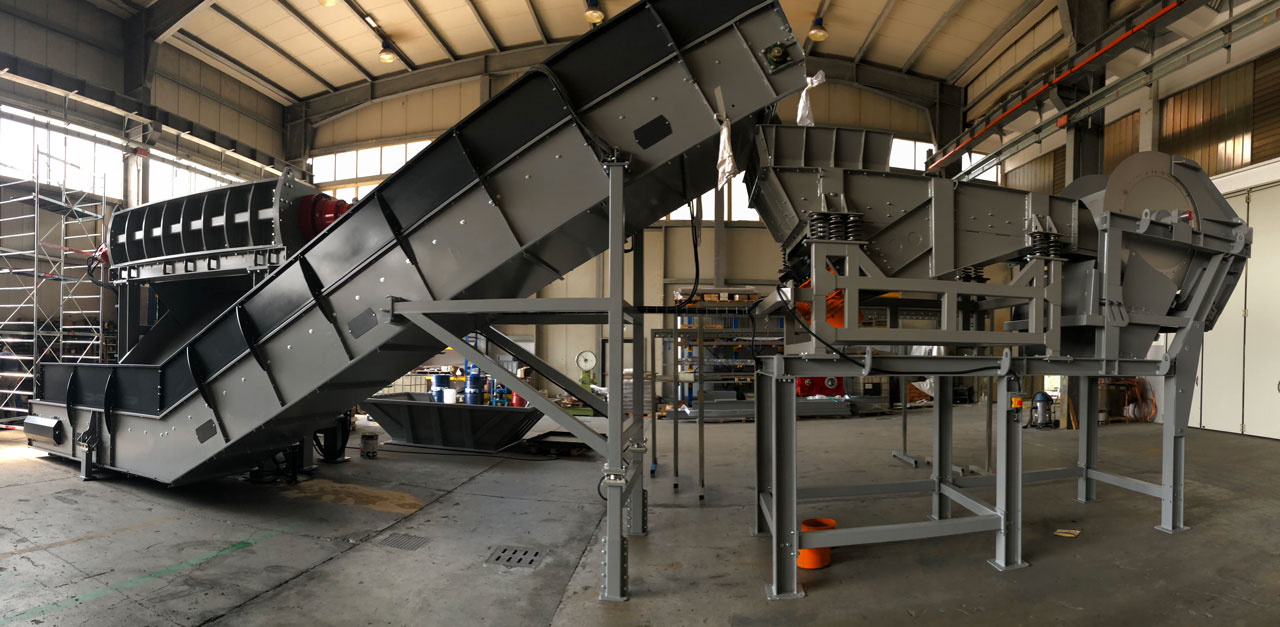 In-Feed and Out-Feed Conveyors
In-feed and out-feed conveyors combined with your GS650 allow you to automate the loading and unloading processes to achieve optimal convenience and efficiency. In-feed conveyors allow materials to be placed on them as they carry them into the shredder or a hopper, which then feeds them to the shredder. Following shredding, the shredded materials exit the machine and can fall onto an out-feed conveyor, which will carry them quickly to a bin or other reservoir for simple unloading. Improving both your workflow and cashflow is easy by adding conveyors to your shredding machine, and our conveyors are built to last so you can expect excellent returns on your investment.