Shred-Tech CAMEC GSR480 Stationary Shredder
Municipal Solid Waste (MSW), Plastic Bins & Containers, Automotive Parts, Aluminum, Textiles, Wood Waste
Medium-Duty/Standard Volume Throughput (1-3 tons/hour)
Single Shaft Design
Multiple Throughput Options
Interchangeable Knives
Request A Quote
Shred-Tech CAMEC
GSR480

Stationary Shredder

The CAMEC GSR480 Stationary Shredder from Shred-Tech® is an ideal shredding solution for businesses seeking to diversify their services into new segments while keeping costs low and productivity high. The GSR480 is a single-shaft shredder with an enhanced 480mm rotor, radial ram, and electric motor. With a powerful structure and performance, this high-powered shredder guarantees both high productivity and reliability, while the sturdy motor powers the shredder's super-sharp cutting knives that tear easily through a wide range of materials with a medium-duty throughput (between 1 and 3 tons per hour) for generous efficiency and speed. The possibility of having a gearmotor with parallel shafts and automatic reverse further improves the performance of single-shaft shredding machines, and an increased shredding surface offers even greater production. These features combined make the GSR480 a high-powered option that meets the high standards of quality and performance required for the processing of a wide variety of waste materials, including plastic bins and containers, automotive plastics, wire and copper cables, light green waste, consumer and industrial general waste, packaging materials, aluminum profiles, textiles, and wood waste.

Thanks to the shredder's screen design, the GSR480 produces homogeneous output size and fully prepares the material for subsequent processing and uses. A maximum material size of 72" x 44" is permitted into the shredder, and the use of interchangeable cutters permits quick and easy maintenance to minimize downtime. The blades can be configured in various thicknesses and numbers for great flexibility, while the use of interchangeable cutters with a wear-resistant coating protects the machine from damage over time, meaning you'll have a dependable piece of shredding equipment you can count on for years. By purchasing the CAMEC GSR480 Stationary Shredder, you will not only get a high-quality, high-performance shredding solution, but also Shred-Tech®'s full support! We ensure you have all the necessary tools to be a success in this lucrative business, and our range of equipment maintenance, replacement parts, training, financing options, and all manner of customer service and support can help propel you beyond the competition and help you generate revenue for the long-term.
Applications
The CAMEC GSR480 Stationary Shredder can be used for the following applications:
Optional Accessories for the
GSR480
Shred-Tech® offers the CAMEC GSR480 with all the features necessary to be successful in the industry, but adding optional accessories to your purchase can take the GSR480 and your business to the next level. By including custom stands, hoppers, and in-feed and out-feed conveyors, you can easily create a customized GSR480 that fits your requirements and meets your applications. Adding these optional accessories can even improve efficiency, convenience, and more, meaning you can have total control over your workflow. Contact a Shred-Tech® expert today for even more optional accessories you can add to your CAMEC GSR480 Stationary Shredder and we'll give you a full list and advice on how to create a tailor-made shredding solution that works for you.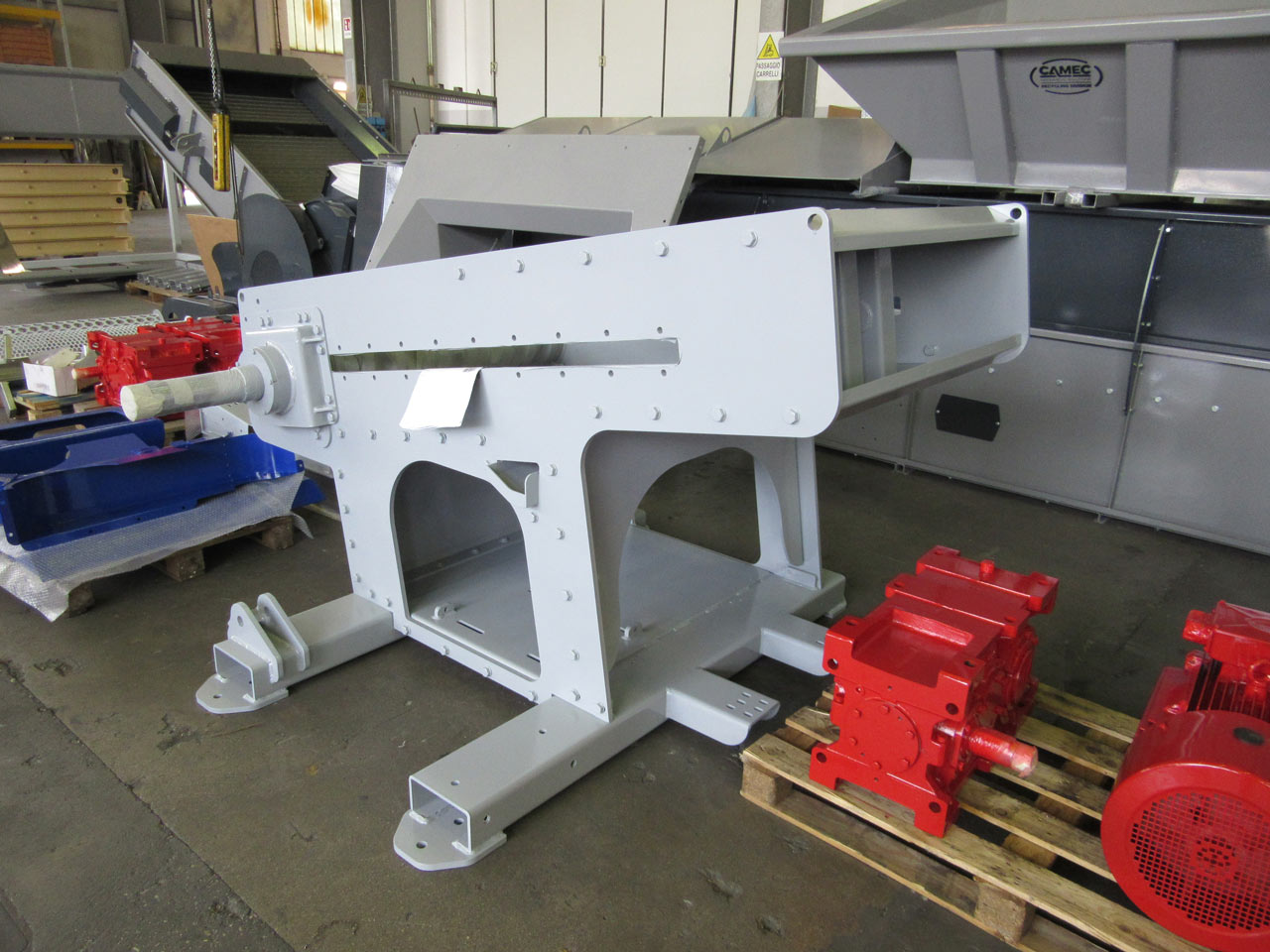 Custom Stands and Hoppers
To help create clearance, improve the flow of materials, and more, you can add a custom stand and/or custom hopper to your GSR480. Custom stands allow you to get the shredder off the floor to create clearance for other equipment such as downstream equipment, like out-feed conveyors, to catch shredded materials that fall out of the shredder via gravity and carry them to a bin or reservoir for unloading. Custom hoppers help to bring materials smoothly into the shredder. They can help prevent blockages and buildup in the shredder and generally improve the overall shredding process. Easily installed and removed, our hoppers allow for quick maintenance and repair and can be paired with an in-feed conveyor or other peripheral equipment to optimize efficiency and workflow.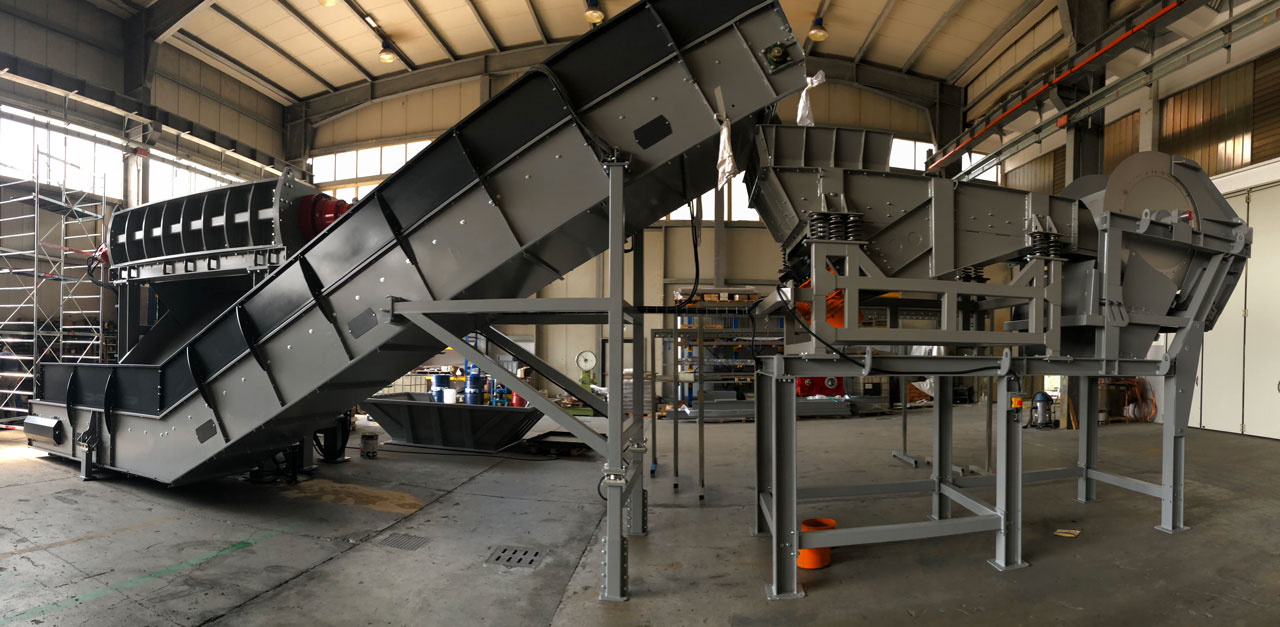 In-Feed and Out-Feed Conveyors
With the addition of in-feed and out-feed conveyors, you can ultimately increase both efficiency and convenience for your operators working with the CAMEC GSR480 Stationary Shredder. Conveyors automate the loading and/or unloading process by carrying materials to or from the shredder. With an in-feed conveyor, operators can simply place materials onto it, and it will carry them into the hopper, which feeds them into the shredder for destruction. Following shredding, the shredded materials then exit the shredder and can fall onto an out-feed conveyor, which will automatically carry them to a bin or other reservoir for collection and unloading. By adding conveyors, both your workflow and cashflow can improve with ease, all while you keep your GSR480 running smoothly.