Shred-Tech CAMEC MG300 Stationary Shredder
Plastic Waste; Blown Films; Thermos-Formed, Roto-Moulded, and Injection-Moulded Parts; Extrusions; Rubber Products; and more
Light-Duty/Small Volume Throughput (<1 ton/hour)
Exterior Shaft Bearings to Prevent Contamination
Water Cooling Jets
High Efficiency Drive
Request A Quote
Shred-Tech CAMEC MG300 Stationary Shredder
For companies looking to shred a variety of plastics in their facility without having to invest in a large or expensive shredder that goes well beyond budget, the CAMEC MG300 Stationary Shredder from Shred-Tech® may be the ideal solution. The MG300 has been specifically designed for precision granulation and reduction of heterogeneous plastic waste materials, as well as thermoformed, roto-molded, and injection-molded parts, blown films, extrusions, rubber products, and more. Specially engineered with a super-tough body, electric motor, and a powerful shredder, the MG300 is our smallest granulator, but offers highly efficient granulation of a multitude of plastic materials, either with single stream in-feeding or mixed. The sturdy electric motor of this shredder powers high-quality steel shredding knives that tear through plastics like warm butter. The light-duty (under 1k tons per hour) throughput of the motor pushes out the perfect amount of power for companies that aren't looking to recycle massive quantities of material, allowing for highly cost-effective operation. A maximum 15" x 23" material size is permitted during in-feeding, and the shredding process produces tiny, consistently sized granules for thorough and efficient recycling.
With your purchase of an MG300 Stationary Shredder from Shred-Tech®, you not only get a complete and high-quality shredding solution, but also our complete support and partnership in helping to propel your business to the stratosphere. With a full range of services and support, including equipment maintenance, replacement parts, training, financing options, and more, Shred-Tech® will back you up every step of the way to ensure your business is a lasting success.
Applications
The CAMEC MG300 Stationary Shredder can be used for the following applications:
Standard Features for the MG300
In order to provide you with an efficient, effective, and complete plastic shredding solution, Shred-Tech® has packed the MG300 Stationary Shredder with high-quality standard features. These include super-strong shaft bearings that are mounted outside the chamber walls, which fully prevents contamination of the shredded materials and permits water jets to be used freely within the chamber. The water jets themselves are used to cool materials with ultra-low melting points and maintain regularity during the shredding process. High efficiency drives help the entire unit always operate at peak capacity, while a unique angle between the cutting blades and counter blades significantly reduces the formation of dust fines and helps save energy overall. These features combined help make the MG300 a highly versatile machine that's capable of tearing through a wide range of plastic waste materials and will remain reliable for years.
Optional Accessories for the MG300
Even though we've fully equipped the CAMEC MG300 Stationary Shredder with powerful features that come standard with your purchase, Shred-Tech® also offers a range of optional accessories that help you tailor this shredder to perfectly match your business applications. By choosing your own custom stands, hoppers, in-feed conveyors, and out-feed conveyors, you can easily create a plastic waste granulator that fits neatly into your facility and allows for convenient, fast, and easy operation. For even more optional accessories and possibilities for custom solutions, contact a Shred-Tech® expert today! We'll help you tailor a solution to fit your needs and allow you to push past the competition in this lucrative industry.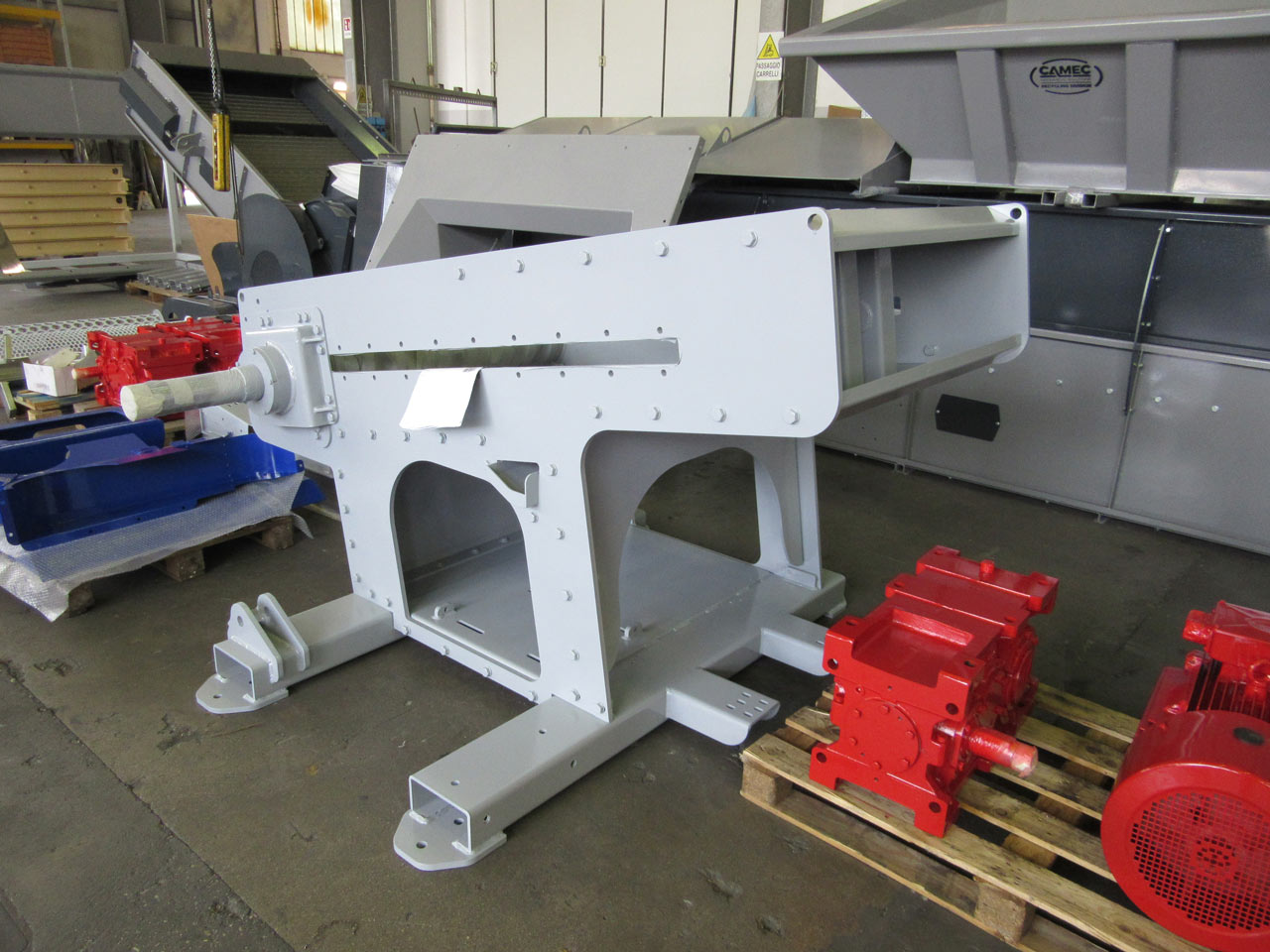 Custom Stands and Hoppers
Raising your CAMEC MG300 Stationary Shredder off the facility floor is a breeze with a custom stand that matches your available space. By including a custom stand with your purchase, you can easily improve clearance and convenience by allowing shredded material to fall via gravity onto downstream equipment, such as an out-feed conveyor. This can make the shredding process even easier for your operators and allow material to flow smoothly. Increased ease and efficiency for the in-feeding process can be achieved via the addition of custom hoppers. Our hoppers are easily installed and can be paired with an in-feed conveyor or other peripheral equipment for smoothly regulated material loading that can help prevent blockages or buildup in the shredder.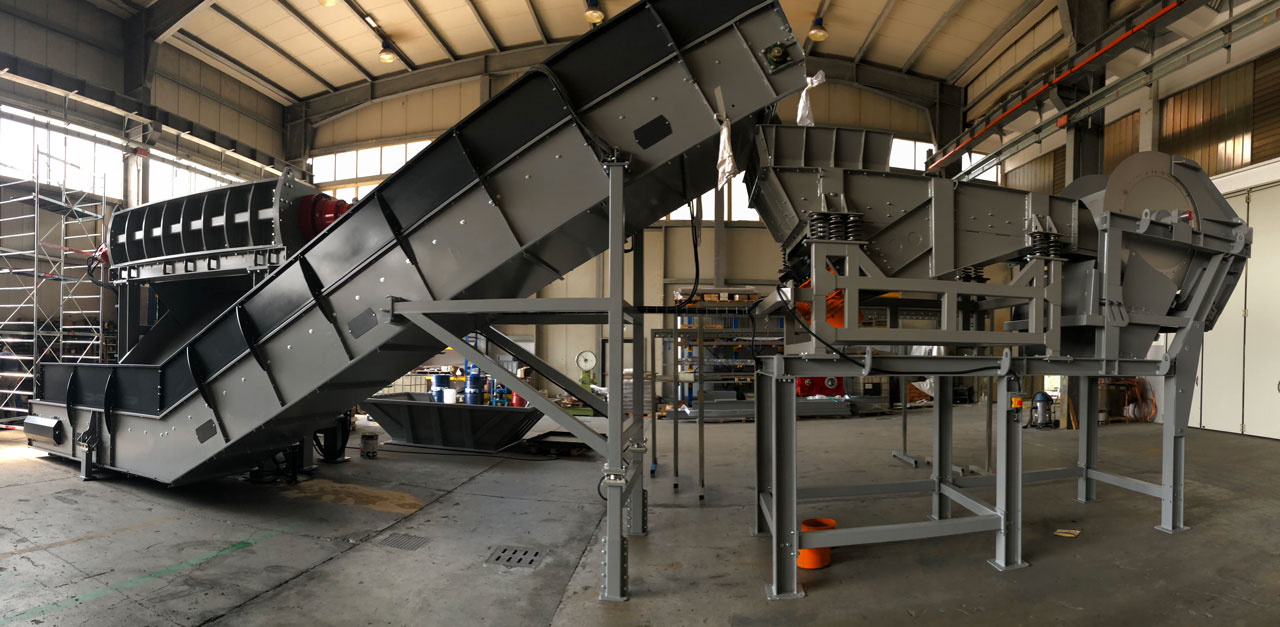 In-Feed and Out-Feed Conveyors
Optimizing material loading and unloading for your MG300 is simple with the addition of in-feed and out-feed conveyors. By automating these processes, your operators can increase both ease and efficiency to allow smooth feeding of high material amounts. After simply loading material onto an in-feed conveyor, the shredder and out-feed conveyor take care of the rest, with shredded material falling into a waste bin or other collection reservoir. By including a conveyor, you can easily improve both workflow and cashflow for your business.