A nation-wide support network at your disposal!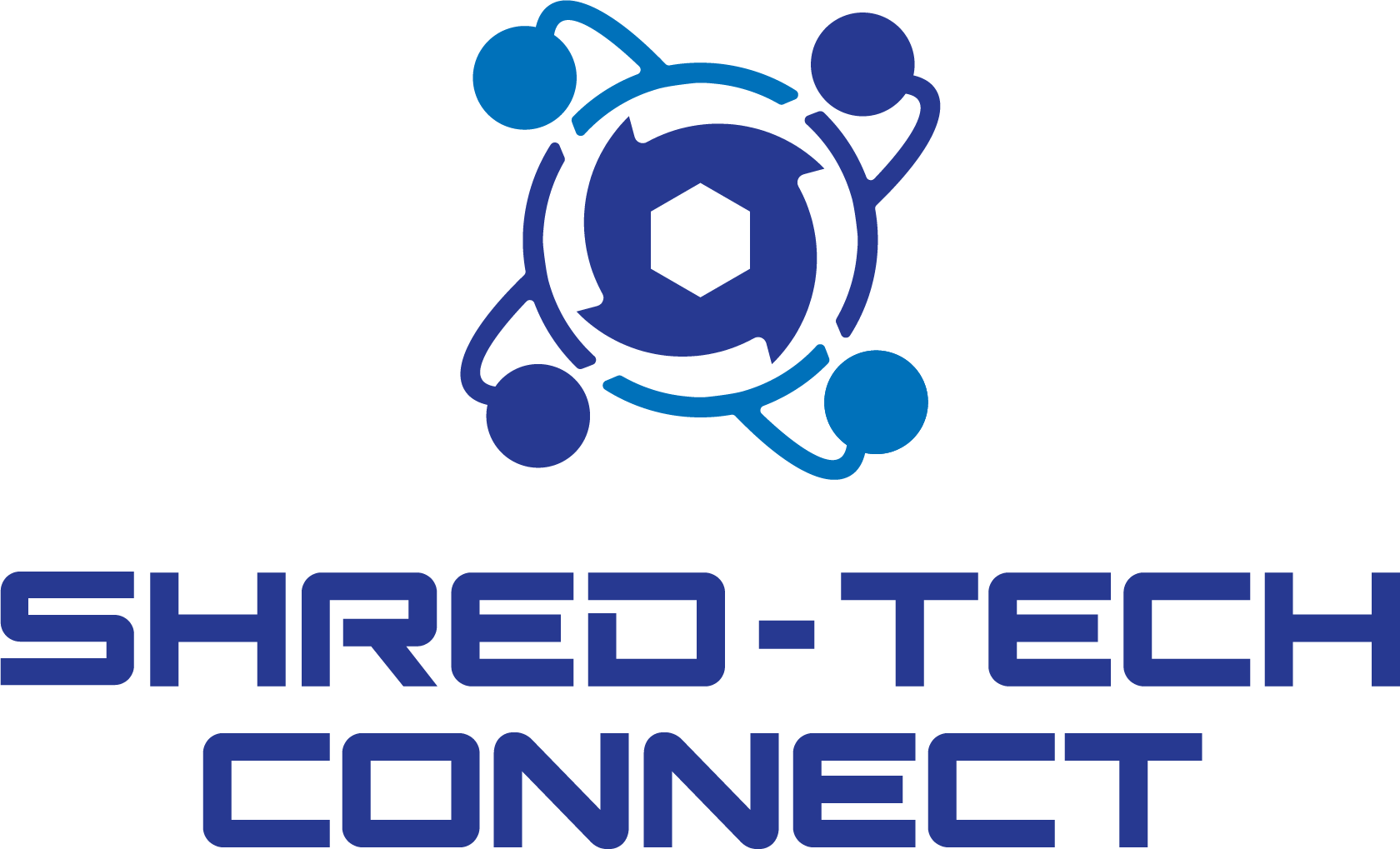 As part of Shred-Tech Connect™, our services include IoT diagnostics of equipment and technology solutions for remote maintenance requirements. Every Shred-Tech® shredding system is designed and built to provide maximum productivity and operating efficiency throughout its working life. With proper care and maintenance, your Shred-Tech® system will provide the best return on your investment for years to come. Our product lines and services include mobile document shredding trucks, collection trucks, stationary shredding systems, mobile shredders, custom-designed shredding solutions, original equipment manufacturer parts (OEM), and preventative maintenance contracts. We also have our newly introduced telephony system for improved 24/7 response time to reduce downtime and increase uptime. Service-level agreements (SLAs) are based on customer requirements derived from 80/20 methodology, so you receive the service and support that's right for your business. Additionally, we have a collection of web-based FAQs, drawings, manuals, and parts diagrams for more information.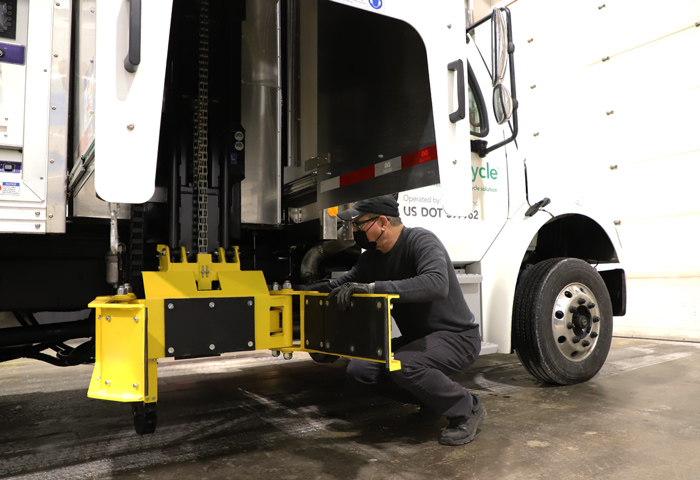 Maintenance
Shred-Tech® provides both complete repair services as well as preventative maintenance programs to ensure you have the support necessary to keep your business going strong! With a full 24/7 technical support team and a 24/7 dispatch of factory-trained field service technicians that can be on-site within 24 hours, Shred-Tech® puts you first. We also make regular follow-up calls to ensure that our services meet your standards. Our dedicated service team located in our Cambridge facility service bays can handle any emergency service requirements. Since our largest footprint is in North America, our mobile service trucks travel between Canada and the United States so they can make quick work of most repair and maintenance jobs on the road. To make sure you get the most for your money, we even offer customized maintenance programs to match your specific requirements. Along with retro-fit opportunities, we also offer on-site pre-inspection for the RFP/RFQ and design process.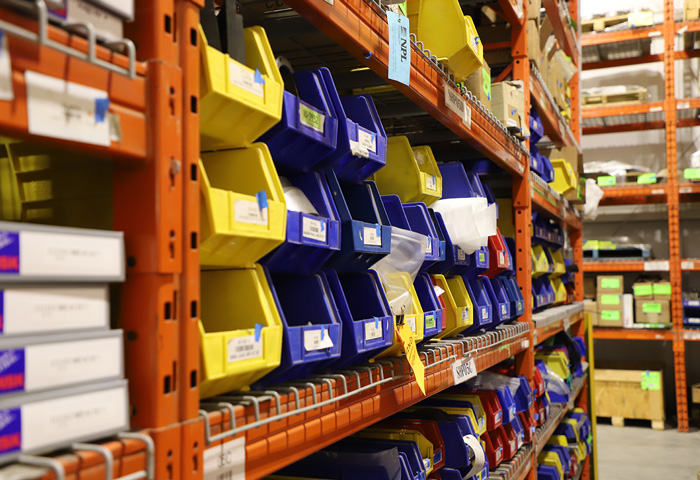 OEM Parts
Shred-Tech® maintains "Single Source Responsibility" for our shredders and parts, and so offers a full range of OEM parts for your convenience and peace of mind. Available with next-day shipment anywhere in the world, our selection of OEM parts for our full line of shredding trucks, collection trucks, stationary shredders, and mobile shredders can help keep the gears of your business moving.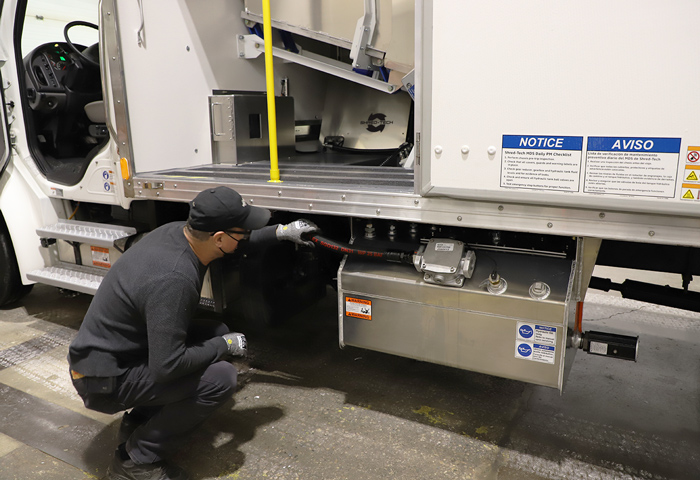 Training
Shred-Tech® ensures you have our full support to drive your business forward with increased efficiency and profits, and our training programs are a great place to get started! We offer full training programs that provide exhaustive hands-on operational experience as well as preventative and corrective maintenance of Shred-Tech® MDS shredding truck units. Our "Shred-Tech® Certified Technician" training program features in-house qualified and certified company technicians who are some of the longest tenured technicians in the industry. Training can be conducted either at your site or at our dedicated Shred-Tech® facility, and all necessary reference materials are provided, including operation manuals, online video resources, and technical bulletins.
We also recommend taking part in Shred School presented by the National Association for Information Destruction, Inc. (NAID). Our top technicians can guide you in this comprehensive program and provide the necessary support and networking to operate your business with ease.
Customer Support & Networking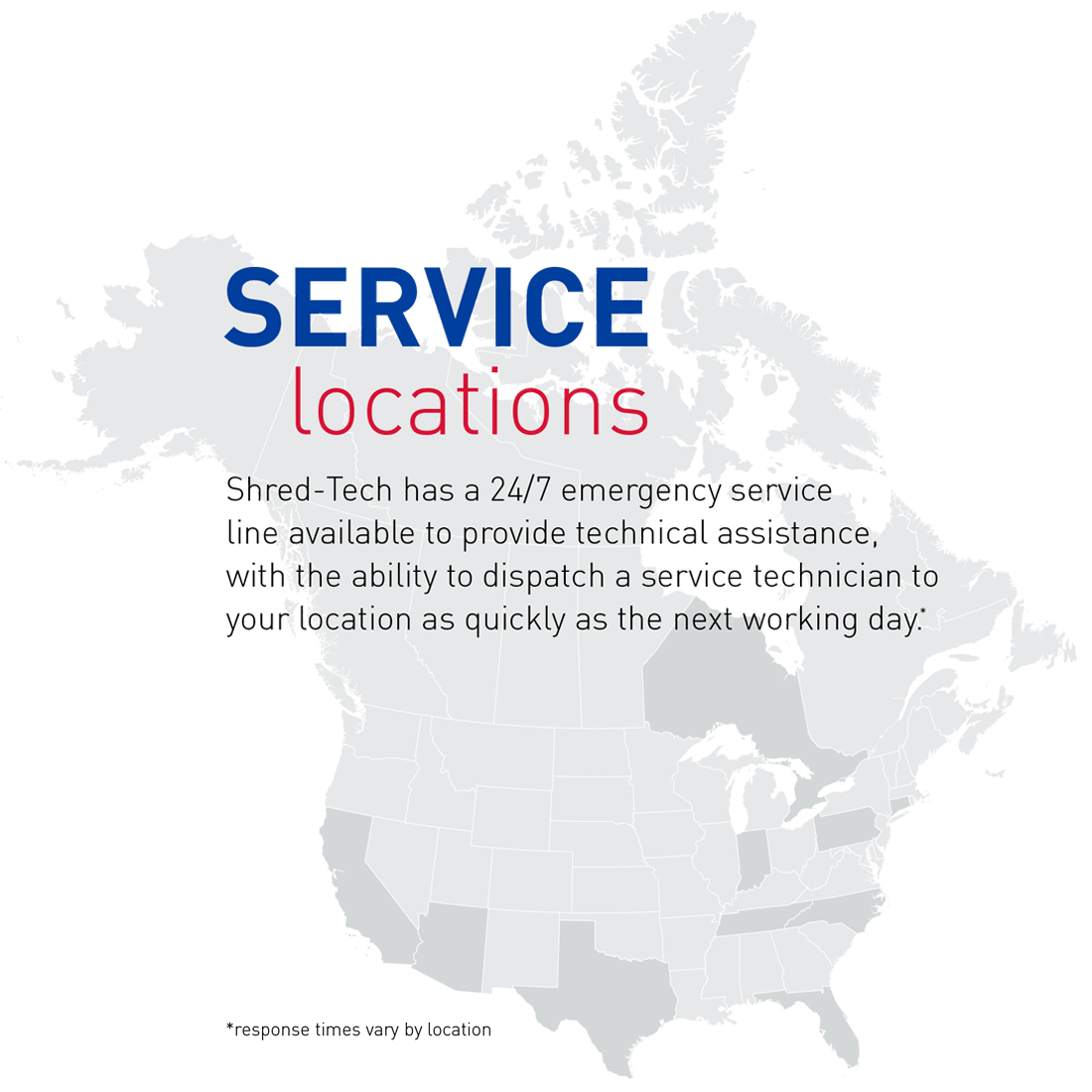 Shred-Tech® services are available 24/7 every day of the year. Our technicians are more than ready to provide you with support and networking so that you can keep operating your services with minimum to no interruption. To ensure you receive help as soon as you need it, we provide a convenient live chat service that allows one-on-one communication with a Shred-Tech® expert, while web-based FAQ's, drawings, manuals, and parts diagrams are also available for review.
Below you will find the contact information for your nearest service scheduler available in Canada and eastern and western United States. You can easily get outstanding support from the people who know these shredding machines inside and out.
Shred-Tech® Corp. and Shred-Tech® USA form a nationwide network of Regional Service Centers and Mobile Service Vehicles that enable us to serve our customers with a complete range of unsurpassed Preventative Maintenance and Emergency Services. Shred-Tech®'s factory-trained service technicians know our shredding equipment better than anyone else, and they can be on your site the next day for emergency service.
All of our Shred-Tech® Service Centers are multi-bay facilities that incorporate factory-trained service technicians with a full range of state-of-the-art equipment and a complete inventory of parts to enhance customer experience. A fleet of fully stocked service vans and trucks increases our ability to quickly and efficiently serve our customers with preventative maintenance and emergency services.
For more information on Shred-Tech®'s parts or services, please call our service hotline or one of our Service Centers. Our service hotline is available 24 hours a day, 365 days a year.
Contact Your Service Scheduler
State/Province
City
Head Offices & Service Centers
Canada
800.465.3214
Ontario
Cambridge
Shred-Tech Headquarters
& Service Center
1.800.465.3214
Cambridge, Ontario, Canada
Eastern United States
860.394.6910

| | |
| --- | --- |
| North Carolina | Raleigh |
| Pennsylvania | Woodign |
| Florida | Ocala |

Shred-Tech USA Office
& Service Center
860.394.6910
Raleigh, North Carolina, USA
Western United States
909.364.9781

| | |
| --- | --- |
| Indiana | Indianapolis |
| Tennessee | Covington |
| Oklahoma | Ardmore |
| Northern California | Roseville |

Shred-Tech USA Office
& Service Center
860.394.6910
Raleigh, North Carolina, USA