If you want to own a business that allows you to be your own boss, is easy to start, profitable, sustainable, and in high demand, then starting a mobile paper shredding business is the opportunity you've been looking for, and Shred-Tech® will help you start it! The legal requirements and ethical responsibilities to safely and thoroughly destroy confidential information have fueled an explosive growth in the secure document destruction industry, leading to lucrative business opportunities. Providing both recurring container and scheduled purge services, entrepreneurs worldwide have embraced this industry as it grows steadily by twenty to thirty percent a year. Many have also discovered that offering mobile document shredding is a perfect complement to an existing business!
Benefits of Starting a Document Shredding Business
Secure Start
There are a few important benefits to consider about owning your own mobile document shredding business. This security business is perfect for start-up operations as it requires only a few dedicated employees and has low operating overhead. This industry is stable, sales-driven, and has proven growth consistency, making it an ideal choice for start-up entrepreneurs.
Ongoing Revenue
Typically, the low-turnover customer base consists of a large number of accounts that usually pay within 45 days. Bad debt is almost unheard of in the paper shredding industry, so there's a significantly lower risk involved than other businesses. The destroyed paper is a recyclable commodity as well, which creates an ongoing revenue stream and keeps your business healthy throughout the year.
Low Risk
Unlike franchises, there are no royalties, territory limitations, or franchise fees to worry about. Attractive exit strategies and an exceptional return on investment also differentiate the independent on-site document shredding opportunity Shred-Tech® offers, meaning you have plenty of options to get into the industry, make money, and get out if you choose. Finally, purchasing the right equipment can broaden service capabilities to include product shredding opportunities to allow for a wider customer base. Continue reading to see how you can easily and quickly get started with Shred-Tech® equipment!
Getting Started with Your Paper Shredding Business
As with any business venture, knowledge is power, and Shred-Tech® can assist you with start-up information and ideas for your new paper shredding business. We're dedicated to helping our customers every step of the way along the start-up process and will work with you to supply you with a truck that best fits your requirements and budget. In fact, we offer both new and used shred trucks as well as several financing options so you can easily get started whether your budget is large or small! We can provide you with full equipment training and business operations manuals to get you on the best path to success. Other companies might help get you started but leave you in the dust after you hand them your money. Not Shred-Tech®! While our shred trucks are the most dependable in the industry, we even provide a 24/7 service hotline, strategically located service centers throughout the United States, and complete post-purchase service & support options ranging from maintenance to OEM parts and manuals. Any time you need advice, maintenance, repairs, or more, Shred-Tech® is always available to ensure your continued business growth and success in this endeavor.
New & Used Trucks
Financing Options
Training & Operating Manuals
24/7 Service Hotline
Shred-Tech® is there for you at every step of the process, from choosing the right truck to being there for you as you grow your business.
Choosing Your First Shred Truck
A key step in getting started with your own mobile paper shredding business is choosing your first shred truck. It's imperative that you have the right equipment and features to keep the daily work process easy and efficient so you can move quickly from job to job. Plenty of our used shred trucks will get the job done well, especially if you're on a tight budget! We provide a healthy range of used truck listings to suit a variety of starting points so you can choose a truck that fits your budget and meets your requirements.
However, if you have the funds, we recommend that the best place to start is to go with Shred-Tech®'s powerful and beginner-friendly MDS-1S-26 Shred Truck. This shred truck is the go-to mobile shredding solution for new paper shredding businesses and large-fleet shredding enterprises alike as it doesn't require a CDL license to operate and is small enough to be perfectly maneuverable through congested metropolitan environments as well as rural areas. Combine this level of accessibility with a powerful shredding unit, a respectable throughput of 5,500 lbs./hour, a 9,000 lb. payload, auto unloading, an easy-to-use micro-controller system, a variety of other standard and customizable options, and a competitive price point, and you have the MDS-1S-26. If you do end up choosing the MDS-1S-26, you also get access to full support options from Shred-Tech® to help keep your truck on the road and allow you to drive your business forward with confidence. The MDS-1S-26 Shred Truck gets you the highest ROI thanks to its high efficiency and lasting quality, and with financing packages from Shred-Tech® with full service, road maintenance, and support, you can't go wrong.
The mobile document shredding industry is still in its infancy so it's not too late to start! Take your first step to financial independence by contacting Shred-Tech® today. Before you pick up the phone, however, be sure to brush up on the basic legislative considerations below that pertain to owning your own document destruction business.
Legislation for Document Shredding Businesses
Not only does Shred-Tech® make buying a shredding truck easy, but we make owning and operating your business easy as well by walking you through the legal information you need to consider. Hospitals and Medicare providers, as well as banks and financial institutions, are required to protect patient, client, and consumer information. With so many personal details collected, and so much sensitive information created, almost every business is affected by personal privacy laws.
Corporations must also protect themselves against espionage, safeguard trade secrets and guard proprietary information. The Federal Bureau of Investigation (FBI) estimates that US corporations lose more than $24 billion each year to information theft. From a business standpoint, the most economical, secure, cost-efficient, and environmentally friendly manner of properly destroying and disposing of sensitive information is on-site secure document destruction.
Document Shredding in North America
Mobile document shredding in North America is driven by legislation designed to protect the privacy of businesses and individuals. Recent pieces of legislation having the biggest impact include California v. Greenwood, HIPAA (Health Insurance Portability and Accountability Act), GLBA (Gramm-Leach-Bliley Act), Bill C-6, and FACTA (Fair and Accurate Transaction Act).
Data Security in the United Kingdom Europe
Where the safeguarding of personal data is involved, data security in the United Kingdom / Europe is based on national legislation (Data Protection Act 1998), which dictates that personal data should only be accessible to authorized persons. Personal data may also exist in non-digital format, for example as patient records, completed consent forms, or interview cover sheets. These should be protected in the same way as digital files.
A £500,000 penalty has been introduced by the Information Commissioner's Office (ICO) for personal data security breaches.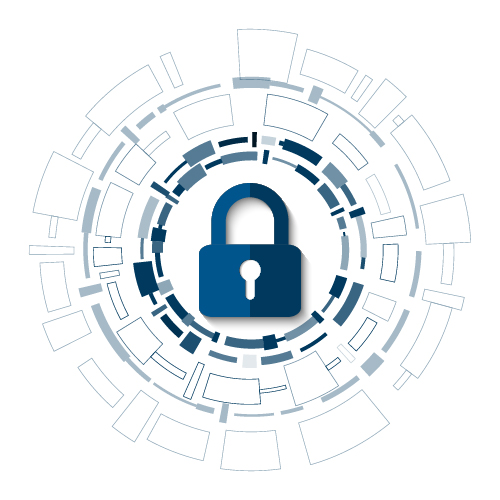 The eight principles state that the data must be:
Fairly and lawfully processed
Processed for limited purposes
Adequate, relevant, and not excessive
Accurate and up to date
Not kept longer than necessary
Processed in accordance with the individual's rights
Secure
Not transferred to countries outside the European Economic area, unless there is adequate protection
Driving Your Shredding Business Forward
In summary, Shred-Tech® is the go-to company if you're a beginner in the industry—with our step-by-step guidance, high-quality shred trucks, financial options, industry expertise, and post-purchase service and support, you can drive your shredding business forward with confidence! We'll always have your back and are focused on helping you achieve success with a highly efficient and profitable shredding business. So, what are you waiting for? Contact us today and we'll design a plan to get you on the road to financial independence and long-term success!