Shred-Tech ST-15 Industrial Shredder
Data Tapes, Documents, Paper, Small Metals, Plastics
Light-duty applications with material sizes not exceeding 13"X21"
10HP-30HP
Request A Quote
Shred-Tech ST-15 Industrial Shredder
The Shred-Tech® ST-15 Industrial Shredder is engineered to provide you with optimized shredding capabilities. This is a solid machine that has the durability to withstand the constant demands of the shredding industry and hold up for years. Designed for light-duty applications with a throughput of up to 1 ton per hour, this shredder allows you to shred more in less time. Thanks to its reliable strength and high-performance capabilities, you can expect an excellent return on your investment as your company experiences improved efficiencies while reducing your footprint. This can ultimately lead to more opportunities for diversification in order to scale or expand into new segments.
This high-powered shredder can easily shred through 13" x 21" sized material, rendering them into easy-to-handle scraps for further processing or use. Several successful design refinements to the shredder offer an increase in ease of maintenance and shredder durability as well, while bulkhead walls at either end of the cutting chamber provide excellent bearing and seal protection. The modular lightweight cast construction facilitates quick and easy assembly. Our engineering team at Shred-Tech® can help with maintenance procedures, and we keep a stockpile of parts available for quick and easy replacement.
Applications
The ST-15 Industrial Shredder can be used for the following applications:
Standard Features for the ST-15
The ST-15 Industrial Shredder is built with a cast aluminum body with patent pending cast-in steel cleaning fingers for effective durability. It is available with a wide range of gear reduced drive ratios fitted with 10, 20, 25, or 30 HP electric motors for power you can count on. The shredder comes with a number of standard features that are designed to enhance the overall performance of the machine, including sharp knives, durable hex shafts, and a control panel, which all work together seamlessly to provide you with a reliable shredding experience.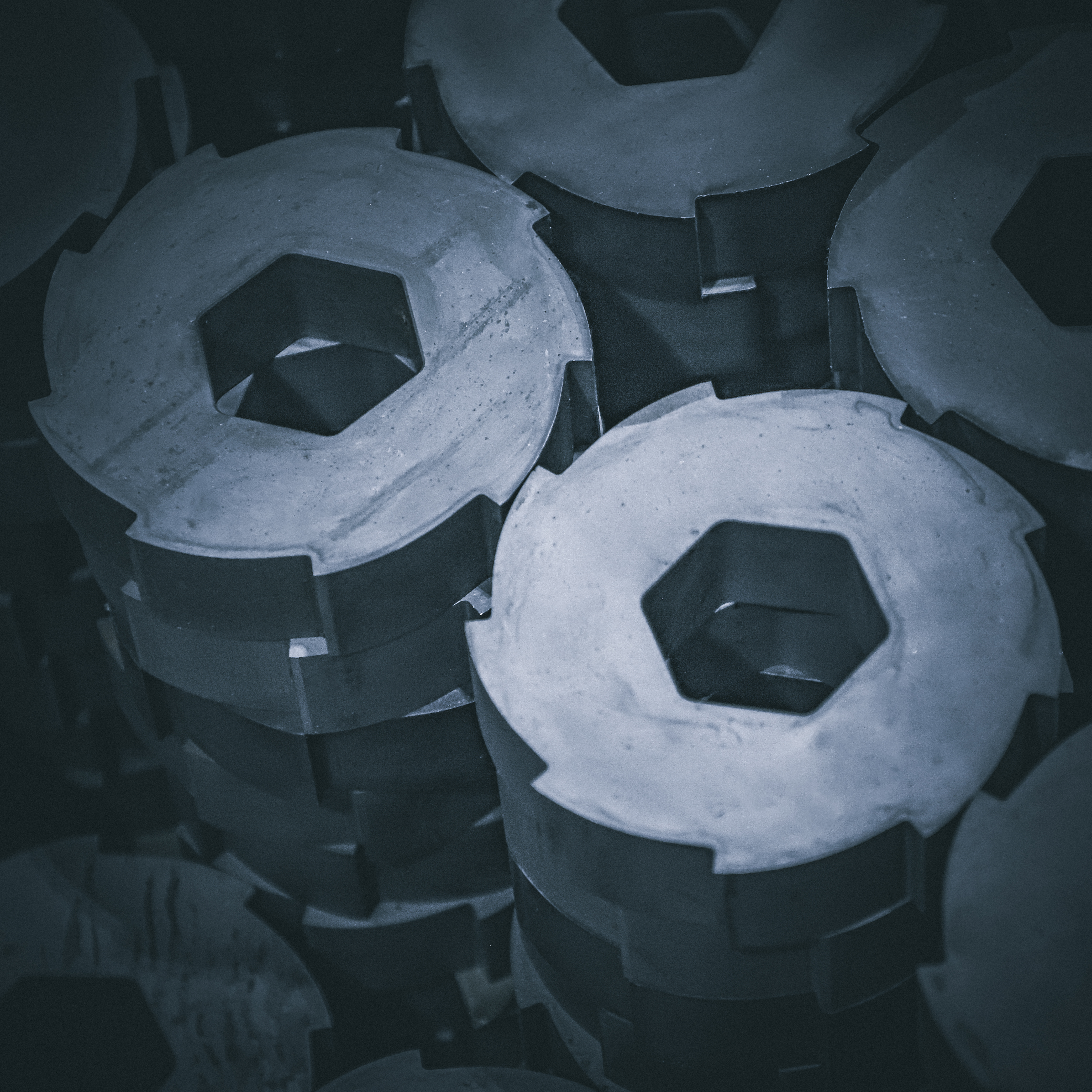 Knives
Shred-Tech® engineers have designed each knife profile and configuration to suit the application for maximum throughput and optimum shred size. Each knife is manufactured with the sharpness needed to pierce through thick material and slice up materials with effective ease. The number of knives can be 14, 30, 50, or 73, and their thickness can range from 1/4" to 1 3/16".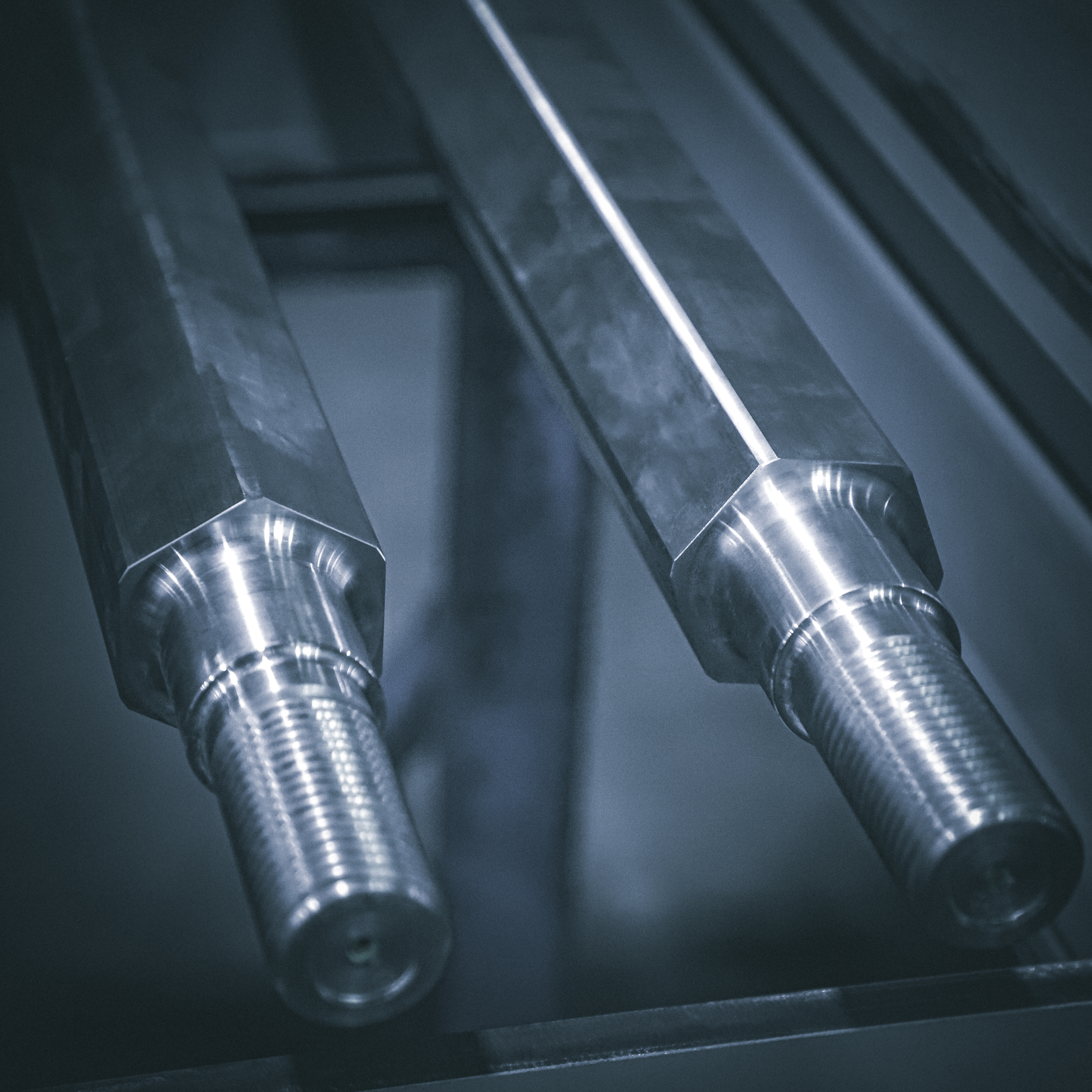 Hex Shafts
The unique design of the machined hex shafts maximizes knife placement options and allows for easy knife removal and machine maintenance. Size for size, the hex shaft is several times stronger than a keyed shaft. The Shred-Tech® hex shaft drive system offers the highest knife-tip cutting force of any comparable shredder on the market.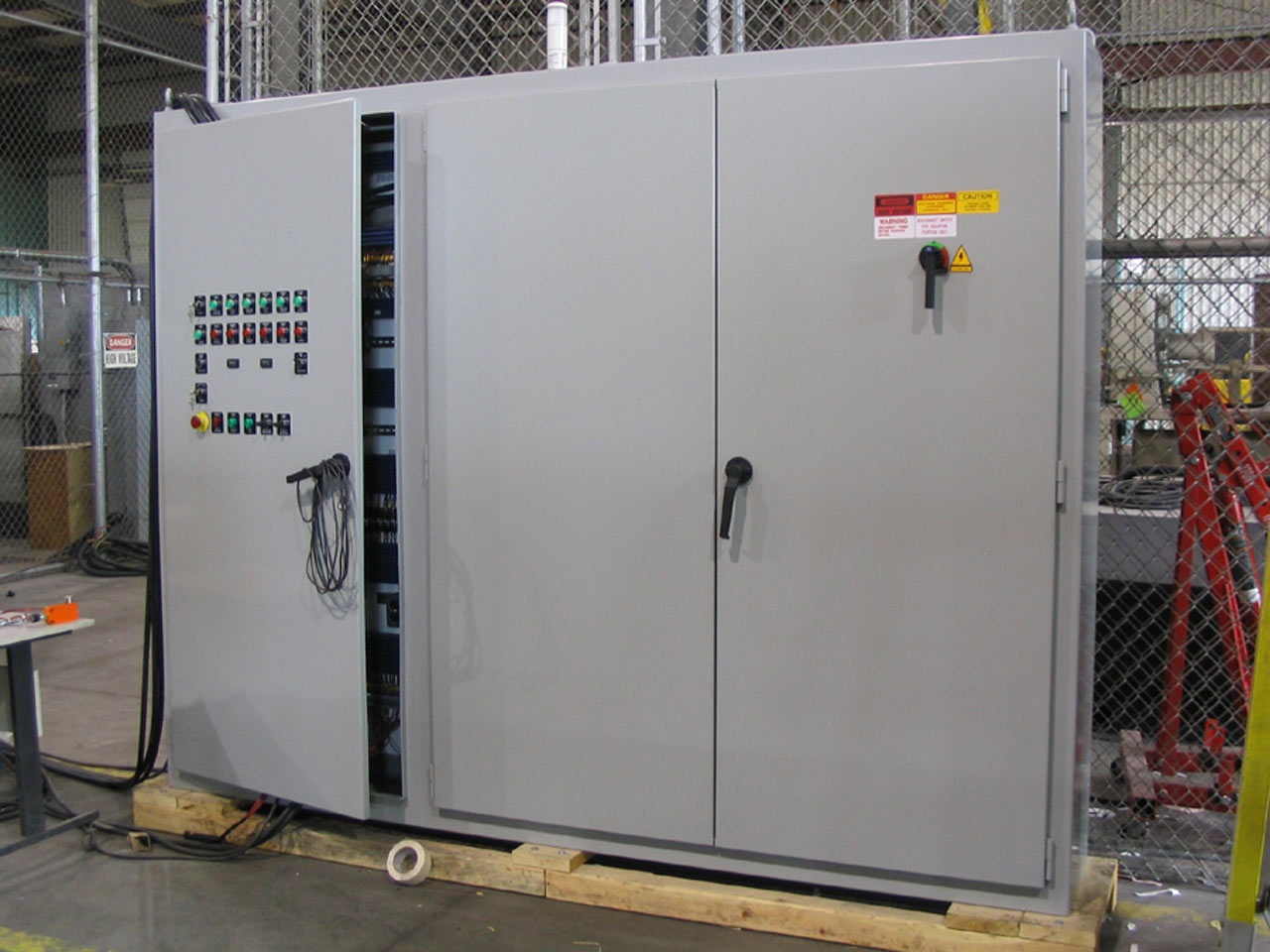 Control Panel
The ST-15 control panel, designed by certified Shred-Tech® technicians, features illuminated function buttons, a keyed power switch, fused lockable disconnect, an hour meter, and a programmable logic controller for shredder functions, including knife reversal on overload. This panel puts the entire shredding process right into your hands, allowing you to take full control to ensure that the system is working just how you want.
Optional Accessories for the ST-15
In order to better your shredding experience, we also offer a variety of optional accessories available for the ST-15 Industrial Shredder. These include a hopper, stand, and in-feed and out-feed conveyors, among others. Each component is designed to provide unrelenting support and superior reliability to effectively enhance the overall performance of the shredder. For more information on how Shred-Tech® can improve the performance of your ST-15 with more optional accessories, our team is available 24/7 to help create a custom solution for you, so contact us today to get started!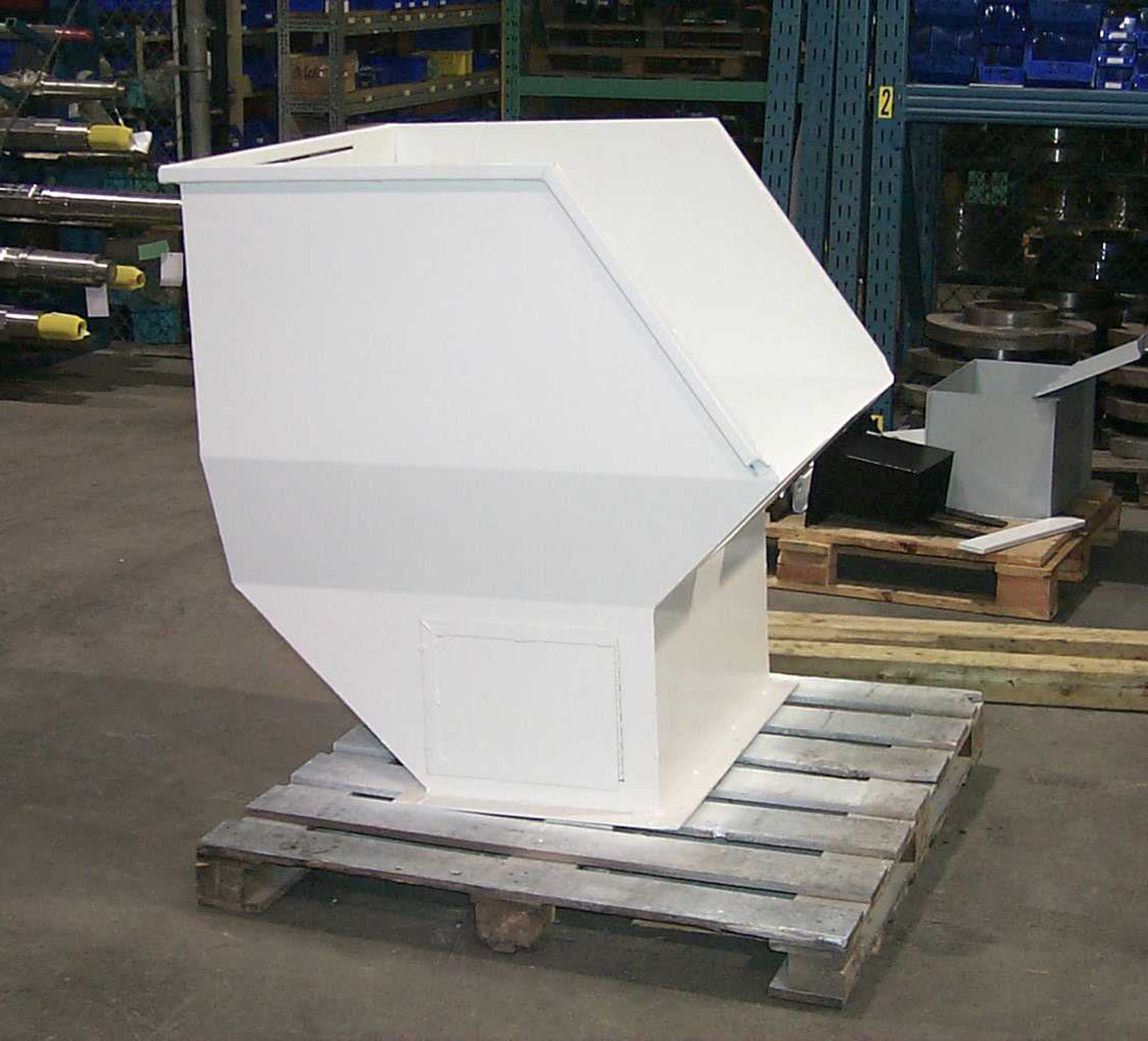 Hopper
Our engineers crafted our hoppers with high durability and functionality in mind. This option allows you to modify the hopper so that it can better suit your application or installation. Its height and width are essential when it comes to the size and types of material that can be put into the shredder, since the hopper acts like a funnel to significantly reduce the risk of blockages or buildup. Our engineers have also designed the hopper for heavy-duty usage, allowing it to withstand tougher, heavier, and bulkier materials with ease.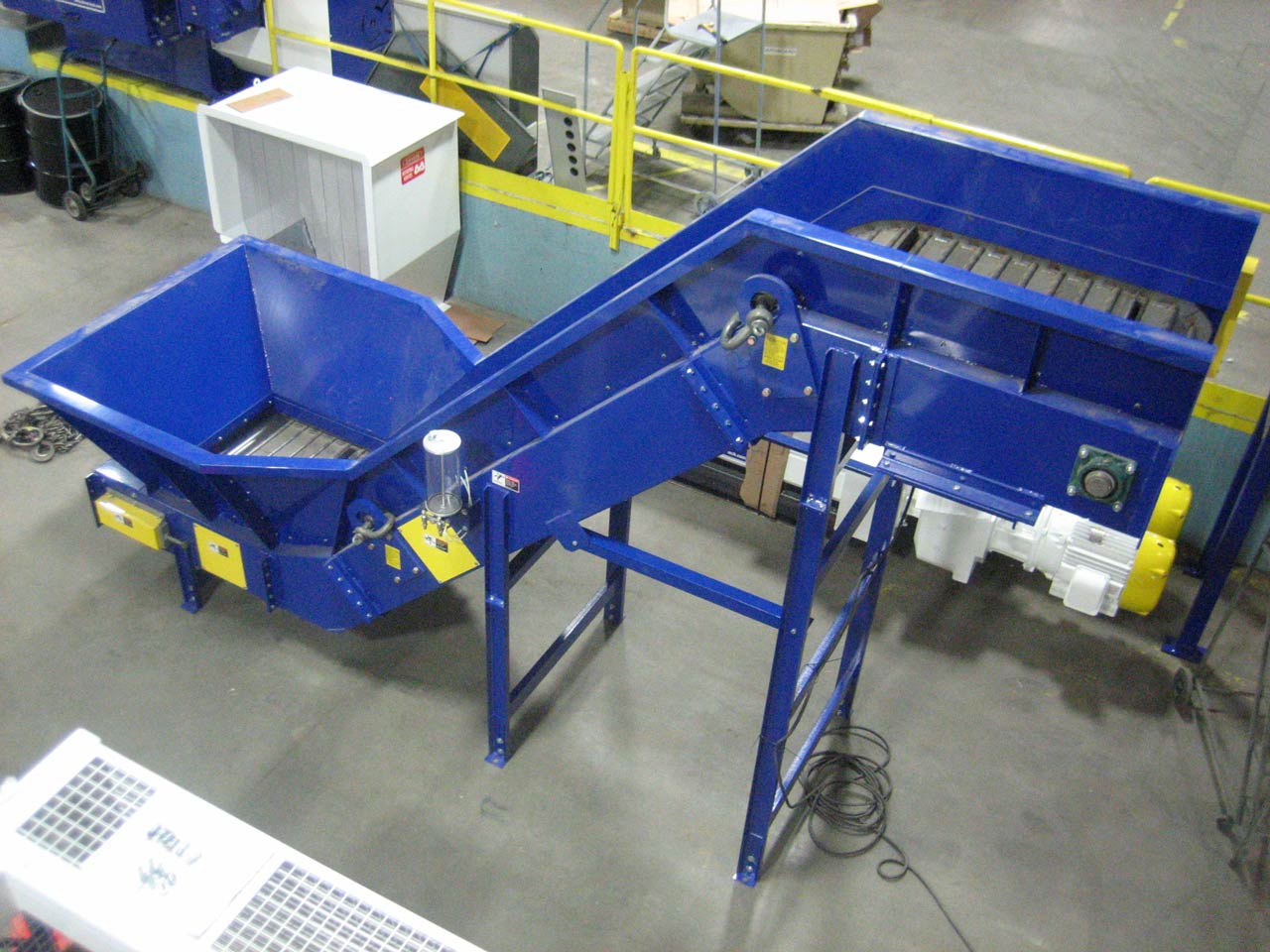 In-Feed & Out-Feed Conveyor
You can choose whether you wish to include an in-feed conveyor, an out-feed conveyor, or both for your ST-15 Industrial Shredder. These conveyors can help make the loading and unloading processes much more efficient for your operators as they automatically carry materials to or from the shredder. Designed to save you plenty of time and effort, in-feed and out-feed conveyors allow for more shredding and increased revenue.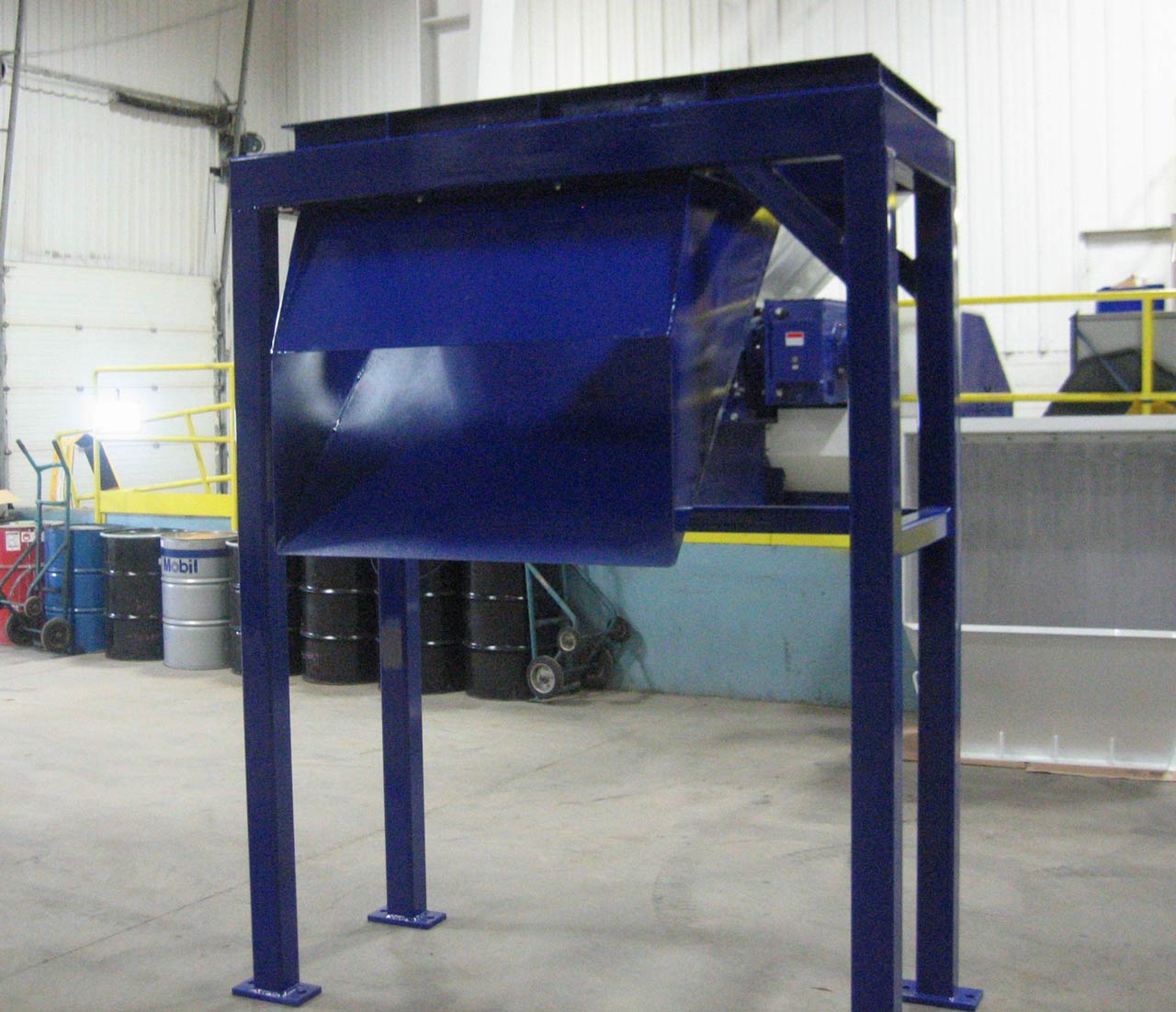 Stand
Our custom stands are designed to keep up with the constant demands of the industry. Built by our expert engineers, our heavy-duty stands easily support the weight of the entire shredder machine, making sure that the shredding process can be done safely and securely. Adding a stand can provide extra clearance in your available facility space to allow for additional equipment. With the shredder raised off the ground, shredded materials can even fall via gravity directly into a bin or onto downstream equipment, such as an out-feed conveyor, for further collection and easy unloading.