Shred-Tech ST-50 Industrial Shredder
Car Parts, Electronics, Pallets, Wood, Hazardous Waste, Sharps, Medical Waste, Data Tapes, Metals, Plastics
Medium-duty applications with material sizes not exceeding 21"X40"
Fed by hand or conveyor
Bin Tipper
2- Drives 40HP-50HP
Request A Quote
Shred-Tech ST-50 Industrial Shredder
High performance and versatility are exactly what you can count on once you start utilizing the shredding power of the Shred-Tech® ST-50 Industrial Shredder. This solid and reliable shredder machine features a 25" x 40" shredding chamber, making it more than capable of tearing through bulky materials such as plastic parts, wood pallets, hazardous waste, electronic waste, and many more items. Your shredding company can greatly benefit from the durability and long serviceability of this industrial shredder. Designed for optimal shredding performance, the shredder features medium-duty throughput of between one to three tons per hour, which allows you to shred a higher volume of materials faster.
Our expert engineers have ensured that the ST-50 Industrial Shredder can effectively keep up with the increasing demands of the shredding industry. Not only will your company experience improved efficiencies, but you will also experience a reduced footprint for more opportunities for your business to diversify. For easier maintenance, Shred-Tech® has incorporated a number of refinements that also improve the overall durability of the machine, including an increase in shaft thickness, knife diameter, and spacer thickness in order to provide superior strength and higher service factors. The bulkhead walls and labyrinth barriers are located on each end of the cutting chamber for excellent bearing and seal protection. Bearing and seal replacement is easily done without the need of gearbox disassembly.
Applications
The ST-50 Industrial Shredder can be used for the following applications:
Standard Features for the ST-50
Shred-Tech®'s high-quality ST-50 Industrial Shredder comes complete with a variety of standard features that all work together to maximize the shredding performance of this industrial shredder. It is available with a wide range of gear reduced drive ratios fitted with single or dual 20 HP, 25 HP, or 30 HP electric motors that keep the machine functioning at optimal capacity. In addition to removable sectional cleaning fingers and a lightweight chamber plate, this shredder also features heavy-duty cutting knives, incredibly durable hex shafts, and a smart control panel.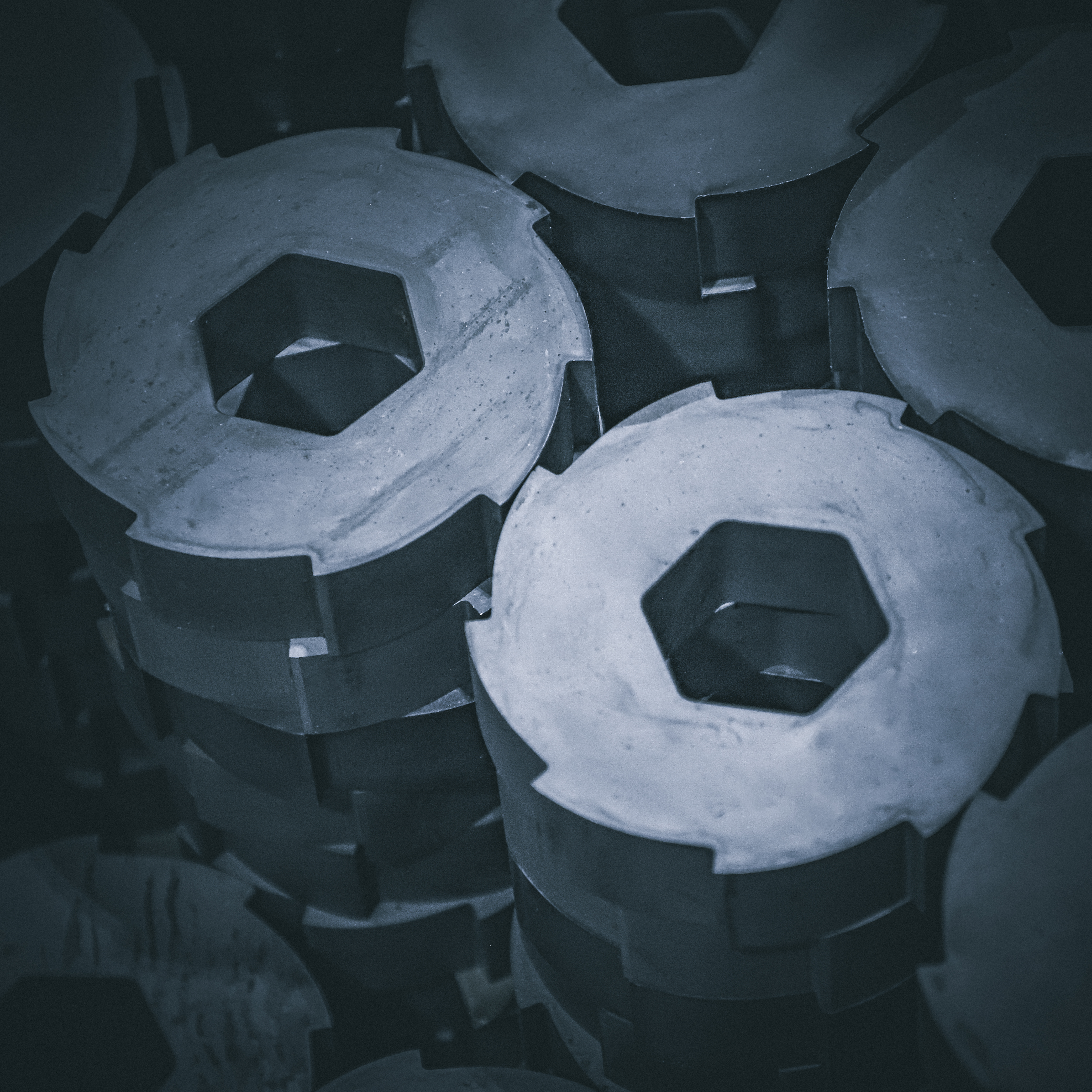 Knives
The strength of the heavy-duty ST-50 Industrial Shredder comes from our highly durable knives. These knives are sharp enough to effectively slice thick materials, such as wooden pallets, into tiny particles. This enhances the usability of the shredder across material types for high versatility. Each knife profile and configuration are designed to work with the application for optimized throughput and shred size. Sharp and durable, the knives work flawlessly together to shred materials both thoroughly and efficiently.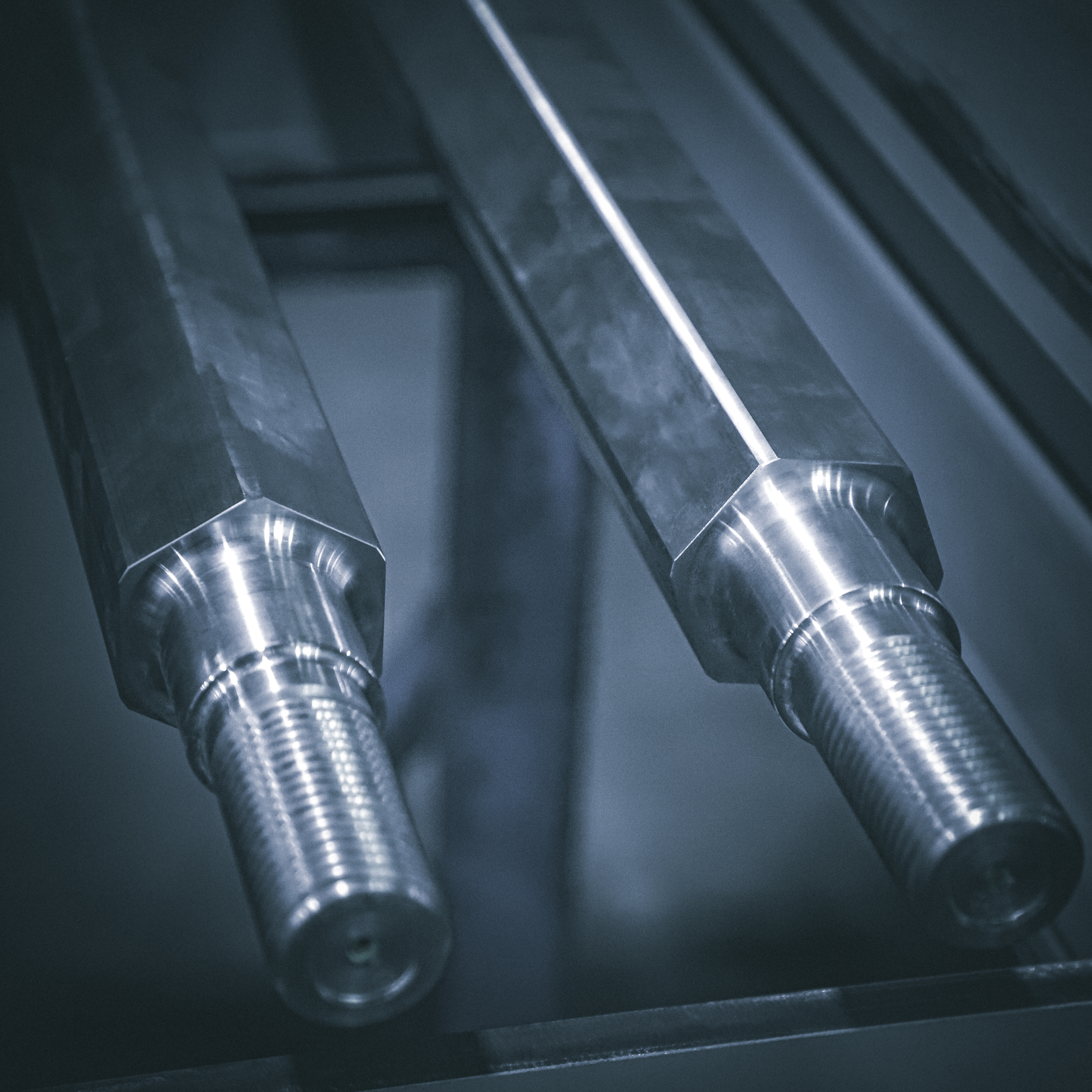 Hex Shafts
Shred-Tech® engineers have designed the machined hex shafts to allow for more efficient knife placement options so that the ST-50 Industrial Shredder is configured to meet your specific application. This allows for greater versatility and usage with optimum throughput and efficiency. Engineered to be several times stronger than a keyed shaft, this hex shaft drive system features one of the highest knife-tip cutting force of any comparable shredder on the market. The design of the hex shaft also allows for easier knife removal and machine maintenance to save you time and effort.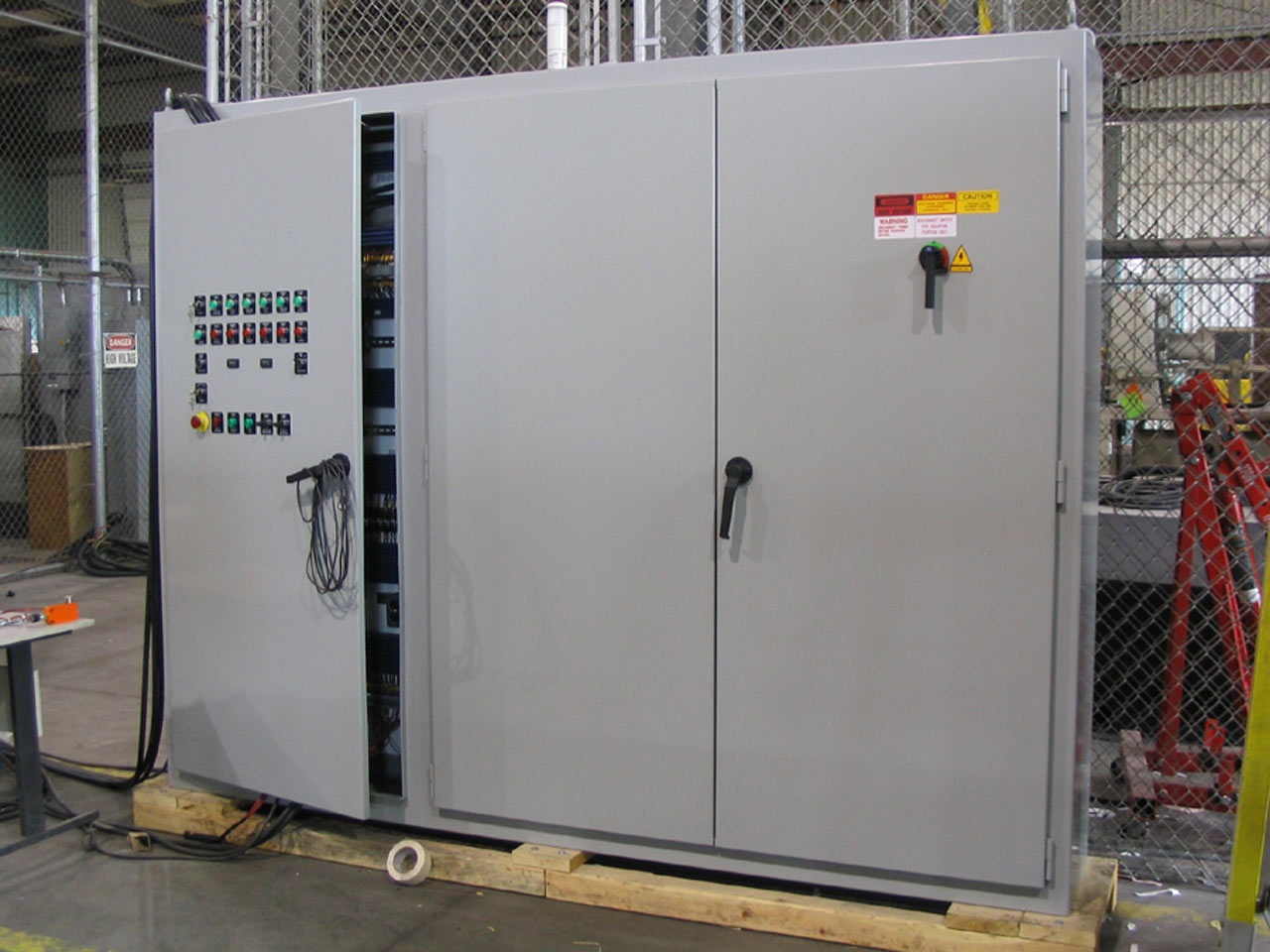 Control Panel
The ST-50 Industrial Shredder can be easily controlled right from the user-friendly control panel. This system is designed by our certified Shred-Tech® technicians to put you in complete control over the shredding process. The control panel also features a keyed power switch, lockable disconnect, illuminated function buttons, an hour meter, and a programmable logic controller, which includes knife reversal on overload.
Optional Accessories for the ST-50
In order to fully optimize the serviceability and versatility of the ST-50 Industrial Shredder, we recommend you select from the following optional accessories we have available. Our engineers have created these accessories to provide unrelenting support to the rest of the shredder machine to take it beyond its base capabilities. Each accessory complements the industrial shredder for optimal usage, including the hopper, in-feed conveyor, out-feed conveyor, and stand. To learn more about how Shred-Tech® can provide you with even more optional accessories to create your ideal shredding solution, contact The Shred-Tech team today, which is on standby 24/7!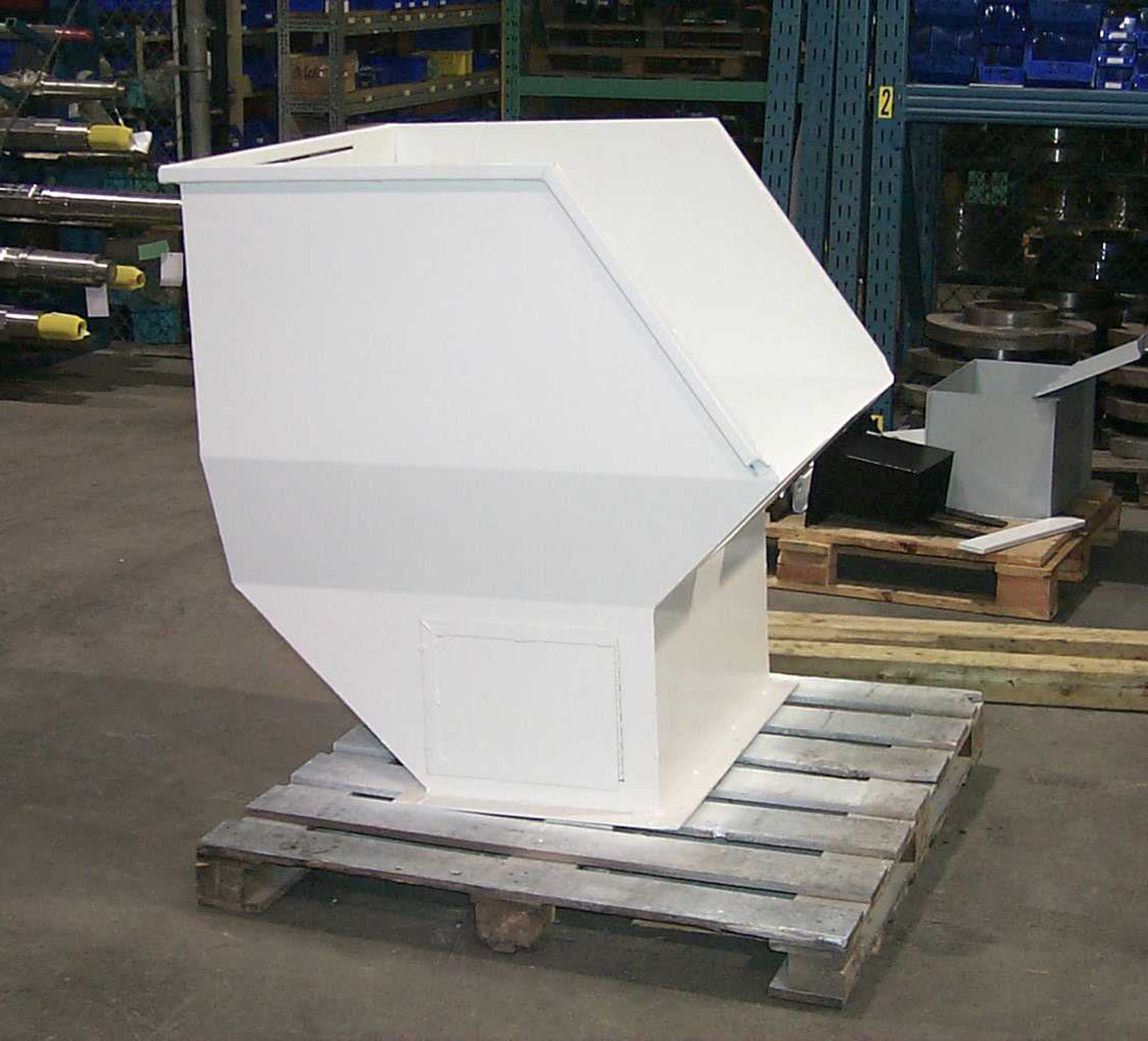 Hopper
If you want to experience smoother high-volume material shredding with high-quality workmanship from Shred-Tech®, then we offer the hopper as an option for the ST-50. This extra heavy-duty hopper is designed to handle the job with efficient ease as it is wide enough to accept bulky products while remaining durable enough to withstand collisions and abrasions with rougher materials. Built to provide you with improved versatility and workflow, the hopper can be modified to meet your specifications and be perfectly suited to your applications.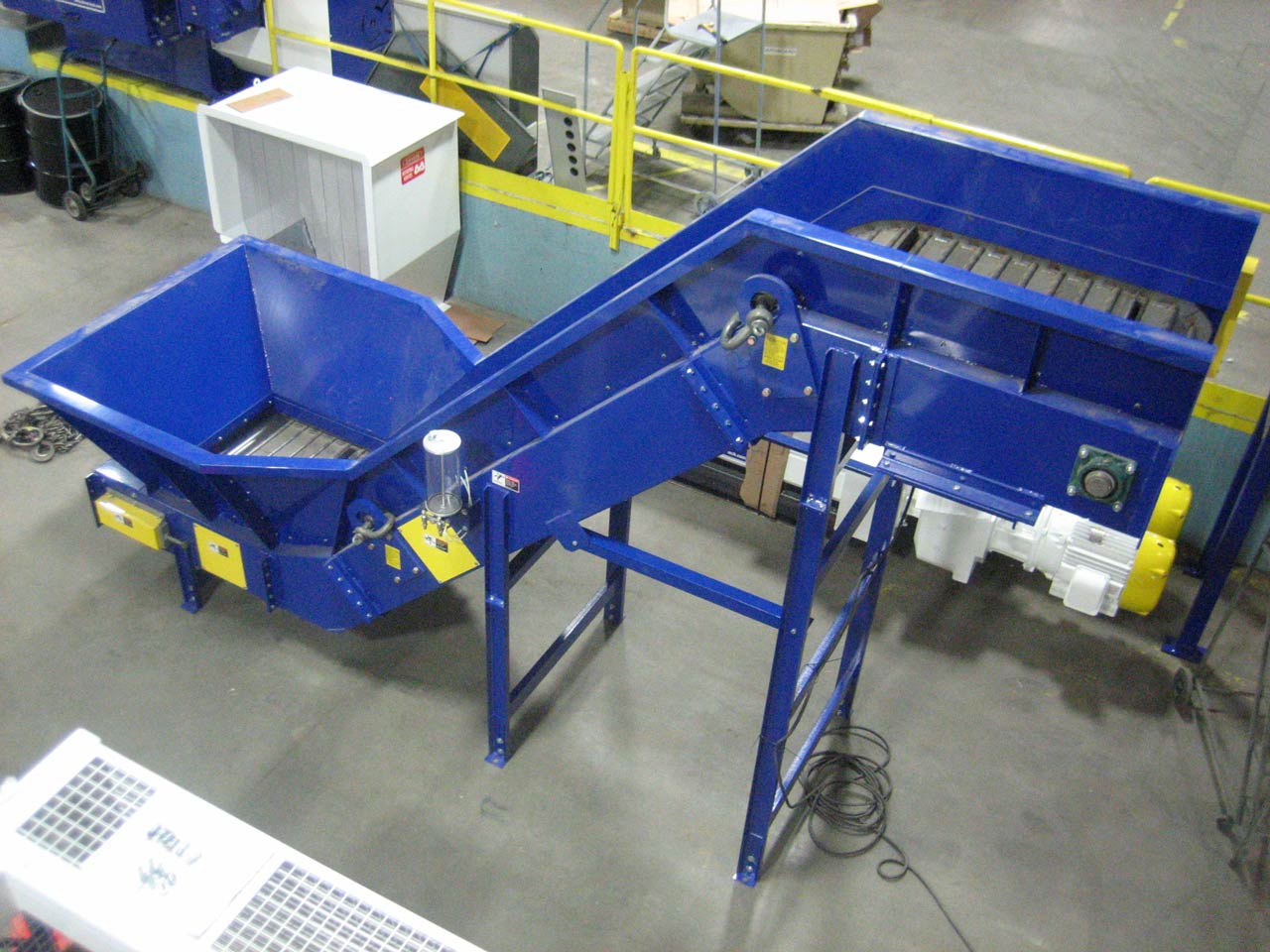 In-Feed & Out-Feed Conveyor
For easier material management, we recommend that you choose to include either the in-feed conveyor, out-feed conveyor, or both. These conveyors are designed to automatically carry the materials to and from the shredder machine for superior efficiency and ease of loading and unloading. The in-feed conveyor helps with the loading process, keeping workers a safe distance away from the shredder as it rips through the materials. The out-feed conveyor then carries the shredded remains away from the shredder and can drop them into a bin or reservoir for collection, ensuring that the workflow stays moving as smoothly as possible.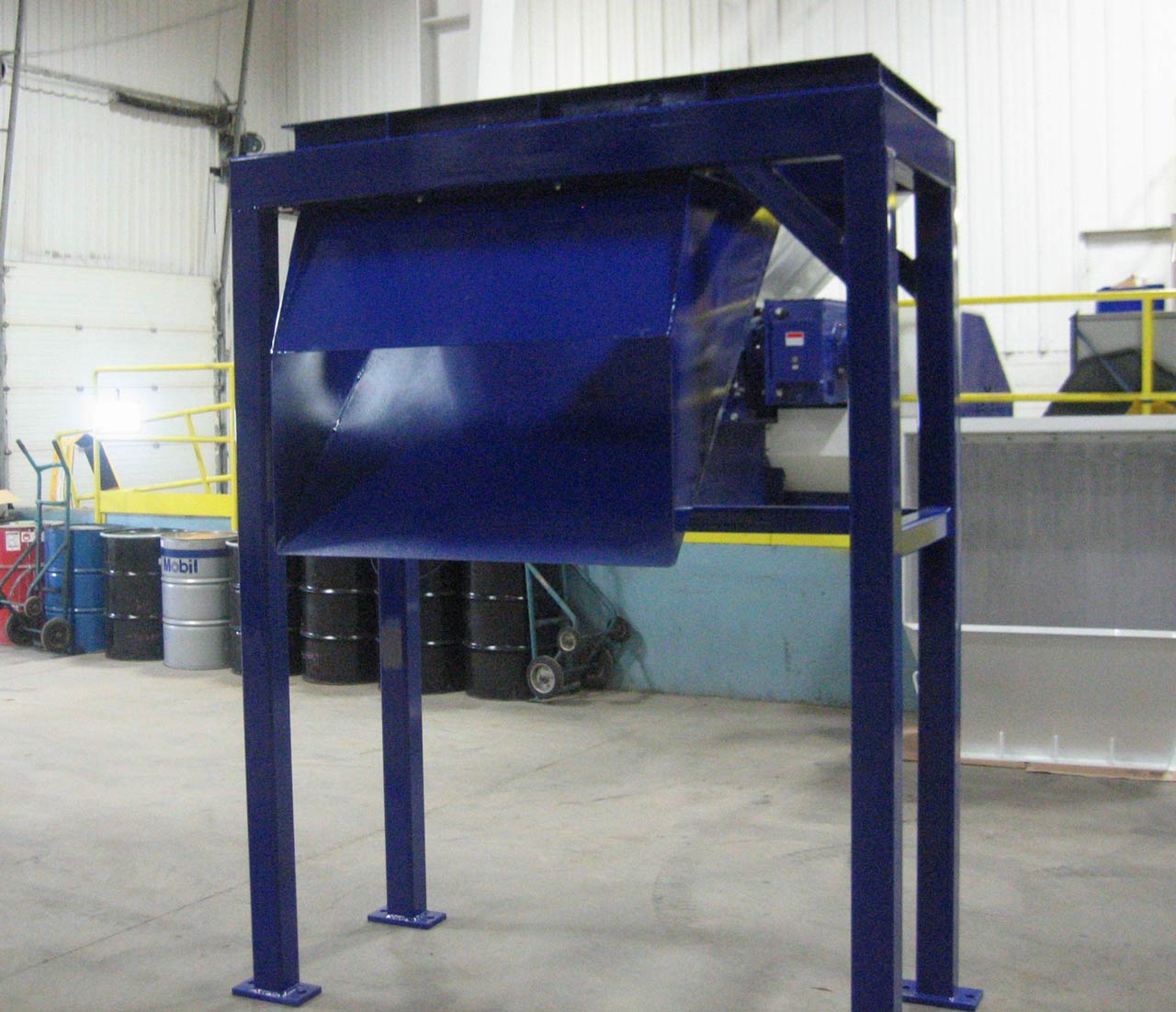 Stand
For maximum support, we recommend that you install the stand to your ST-50 Industrial Shredder. This high-quality stand is engineered to provide high stability as it has the strength to support the entire shredder machine with ease. This helps get the shredder off the ground to create more clearance for the use of other equipment in your available facility space. In fact, downstream equipment, such as an out-feed conveyor, can be utilized to increase convenience and efficiency as shredded materials fall out of the shredder via gravity.