Shred-Tech ST-75 Industrial Shredder
Car Parts, Steel Drums, Plastic Drums, Skids, Fabrics, Steel & Aluminum Stampings, Trim Scrap, Electronics, Pallets, Wood, Hazardous Waste, Sharps, Medical Waste, Data Tapes, Documents, Paper, Metals, Plastics
Medium/Heavy-duty applications with material sizes not exceeding 25"X50"
Fed by hand or conveyor
Bin Tipper
2- Drives 60HP-150HP
Request A Quote
Shred-Tech ST-75 Industrial Shredder
Shred-Tech® can meet your requirements and surpass your expectations with our high-performing ST-75 Industrial Shredder. This heavy-duty shredder machine has the much-needed strength to rip through bulky and tough materials as if they were made of butter. It is a powerful but cost-effective machine that can help you and your business outperform your competitors in this growing industry. It combines high performance with great versatility, culminating in a superior industrial shredder that is perfect for established businesses looking to expand and scale their operations.
The ST-75 Industrial Shredder features a 25" x 50" cutting chamber size that is capable of tearing through many solid products, such as steel drums, plastic drums, fabrics, steel and aluminum stampings, high-volume confidential waste, and more. It offers a medium-duty throughput of between 1 to 3 tons per hour, allowing you to shred through your items at an increasingly efficient rate. The industrial shredder is designed to help decrease your business's footprint while offering greater opportunities for your company to expand into new segments while broadening your customer base. The bulkhead walls and labyrinth barriers are positioned at each end of the cutting chamber for effective protection for the bearing and seal. Replacement for the bearing and seal can be easily done without the need for a gearbox disassembly so maintenance and repairs are always fast and simple.
Applications
The ST-75 Industrial Shredder can be used for the following applications:
Standard Features for the ST-75
Our ST-75 Industrial Shredder is engineered by experts to outperform in this industry, and it comes with a variety of standard accessories that enhance its overall performance. Its cast aluminum body design combines with an increase in shaft hex thickness, knife diameter, and spacer thickness to create a high-quality machine that is superior in durability with higher service factors. It also features easily removable sectional cleaning fingers and a lightweight chamber plate for quicker and easier cutting chamber disassembly. Each of these components works effectively together to provide you with an industrial shredder that is high in serviceability for better ROI.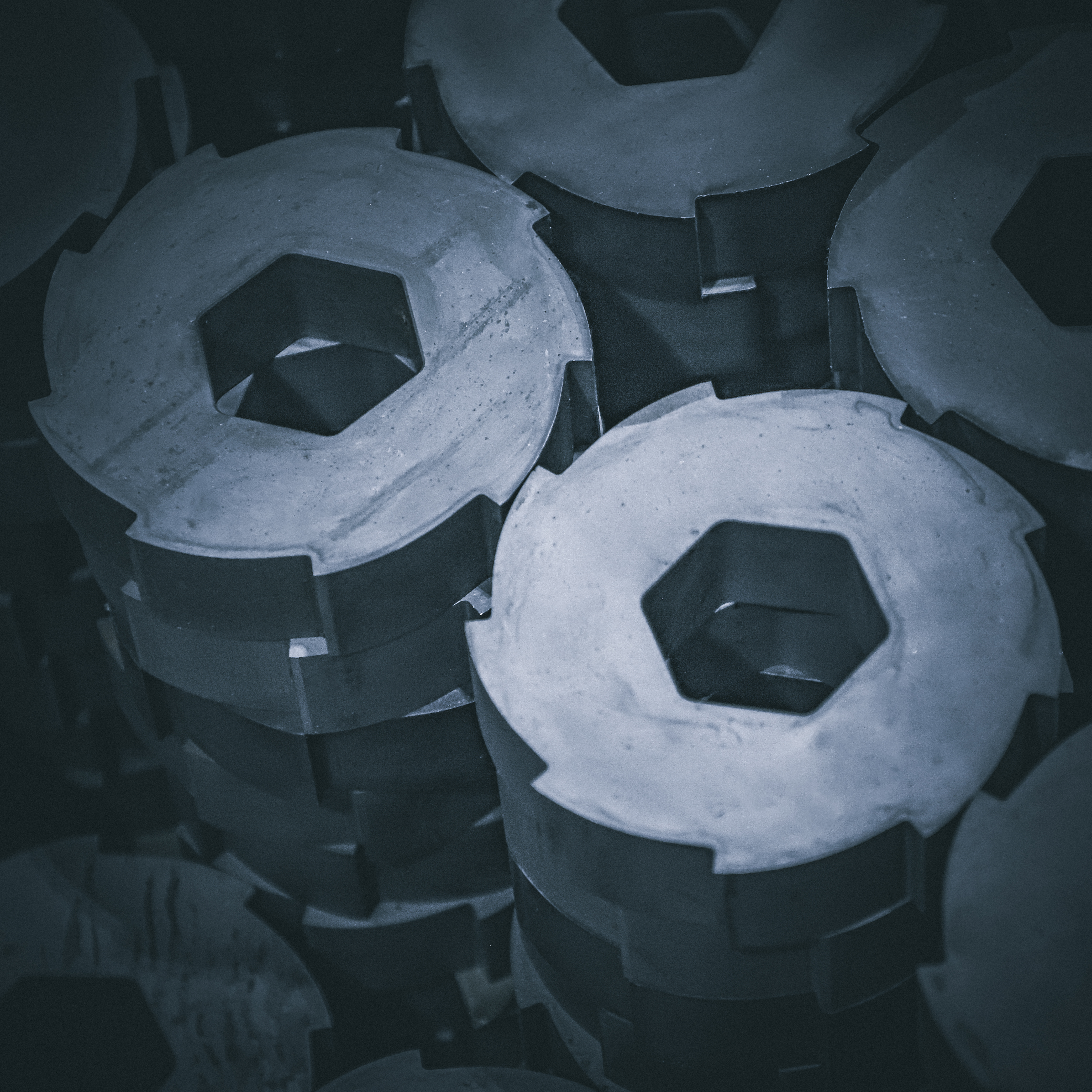 Knives
For optimal cutting capabilities, the ST-75 Industrial Shredder is equipped with several highly destructive knives. Each knife profile and configuration has been carefully designed by our engineers to meet the application for optimized throughput and maximum shred size. Offering superior cutting strength, the knives work flawlessly together to slice right through thick material until only scraps remain. Their sharp and durable frames and biting tips can eat through products with both ease and efficiency.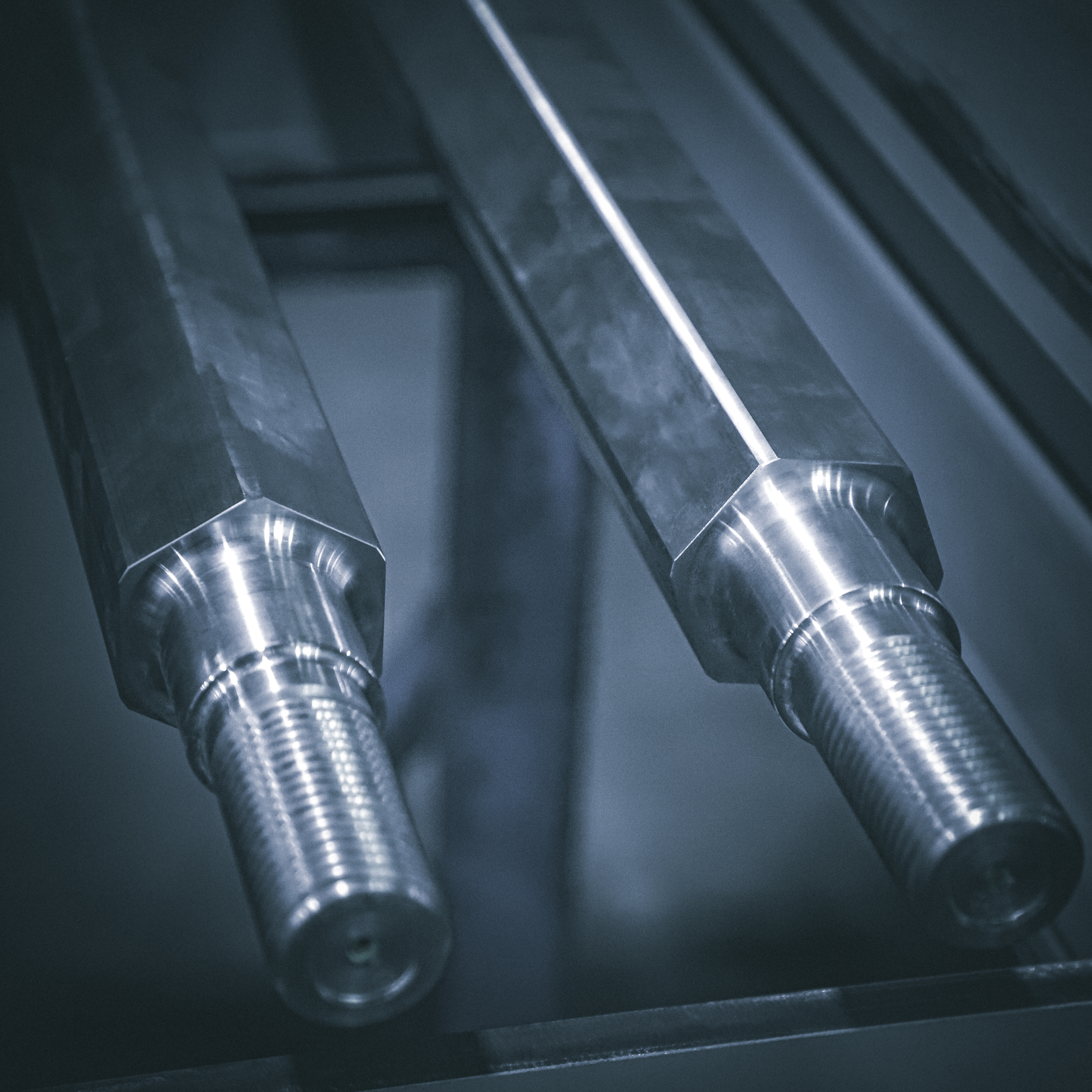 Hex Shafts
Thanks to the unique design of the machined hex shaft, knife placement options are maximized so that you can easily configure the industrial shredder to match your application. It also offers easy knife removal and machine maintenance to keep the shredder functioning at optimal capacity. Built to provide you with optimized durability, the hex shaft is several times stronger than a keyed shaft. The hex shaft drive system designed by Shred-Tech®'s expert engineers offers the highest knife-tip cutting force of any comparable shredder on the market.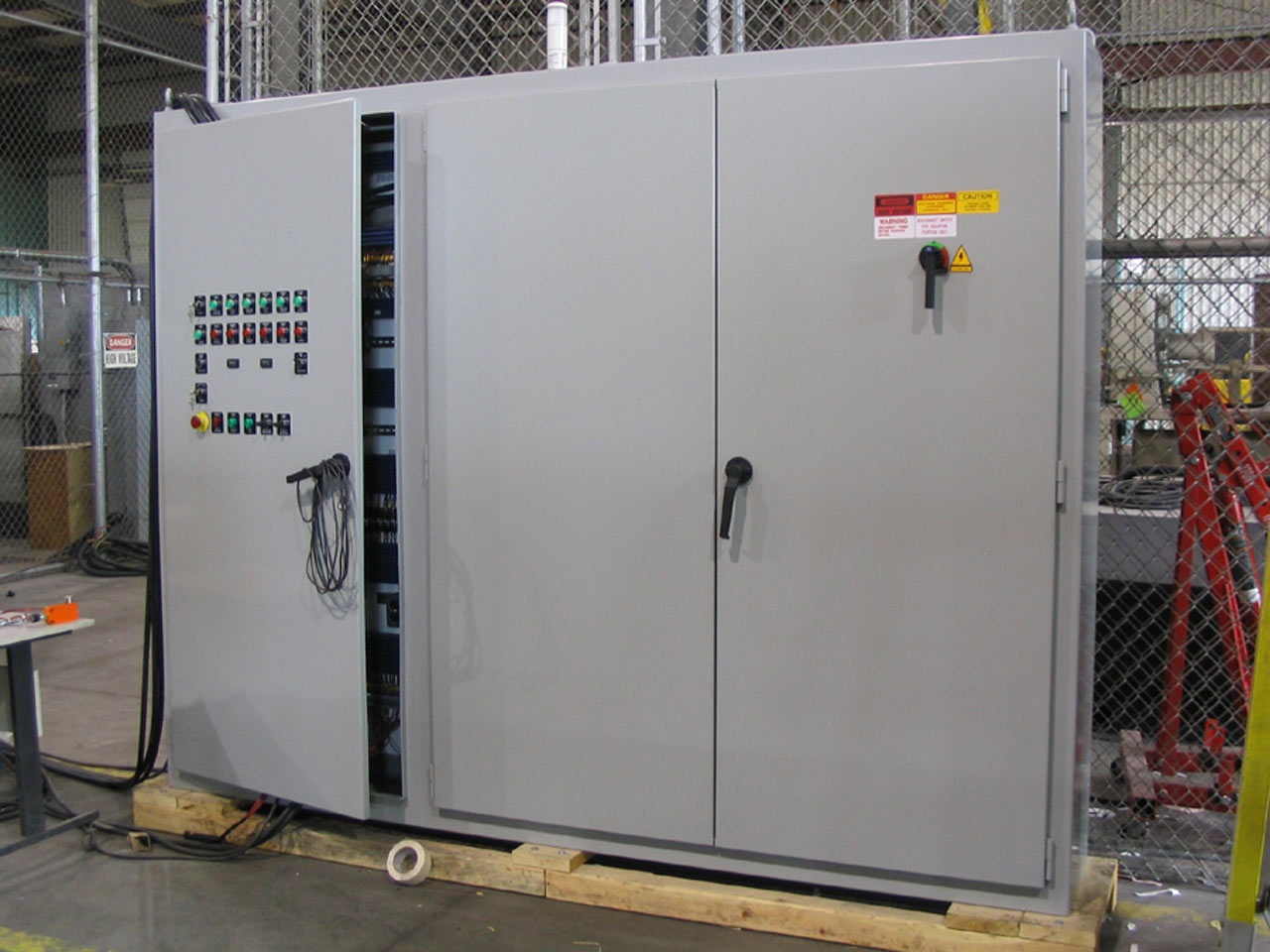 Control Panel
The control panel located on the ST-75 Industrial Shredder is designed to regulate every part of the shredding process, keeping you in control over your investment. The system is fabricated by certified Shred-Tech® technicians who have the experience and knowledge to create the ideal system for the shredder. This panel is designed with a number of useful features, including fused lockable disconnect, an hour meter, keyed power switch, illuminated function buttons, and a programmable logic controller for shredder functions, which can include knife reversal on overload.
Optional Accessories for the ST-75
We offer many optional accessories for the ST-75 Industrial Shredder that work to not only improve the performance of the machine but also make the job easier for operators. Among others, we have the durable hopper, the convenient in-feed conveyor and out-feed conveyor, and the stabilizing stand. These options allow you to configure the shredder to fully meet your requirements. For even more optional accessories and information on how Shred-Tech® can work with you to create the ideal solution to suit your specific application or requirements, contact our expert team today, which is available 24/7!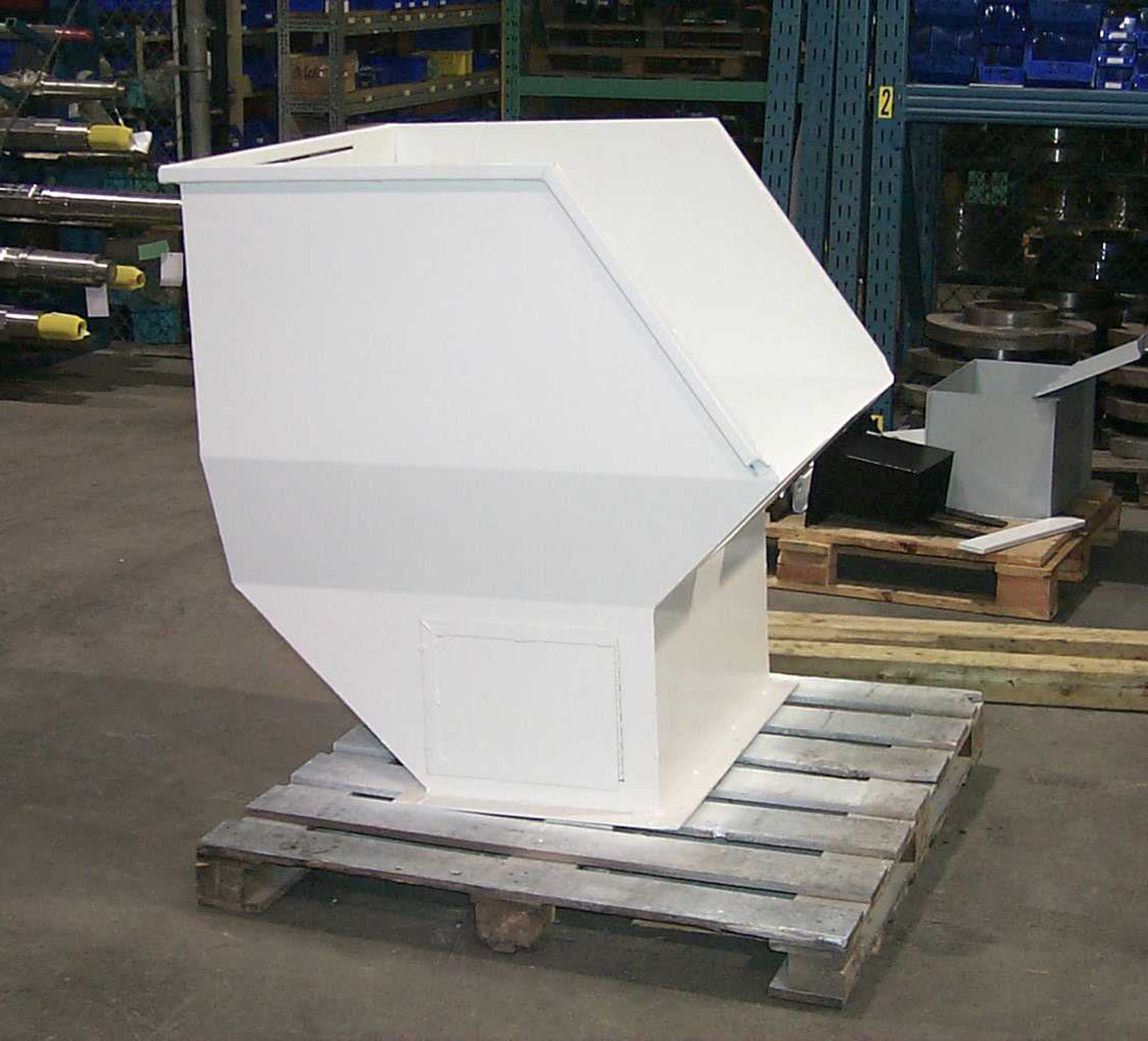 Hopper
You get to experience high-quality workmanship if you choose to include the hopper with your ST-75 Industrial Shredder. This is a heavy-duty piece of metal equipment that can help make the loading process easier thanks to its funnel-like design. The hopper can be configured to match the application or the installation, bringing you an extra level of equipment versatility to make the shredding process more manageable.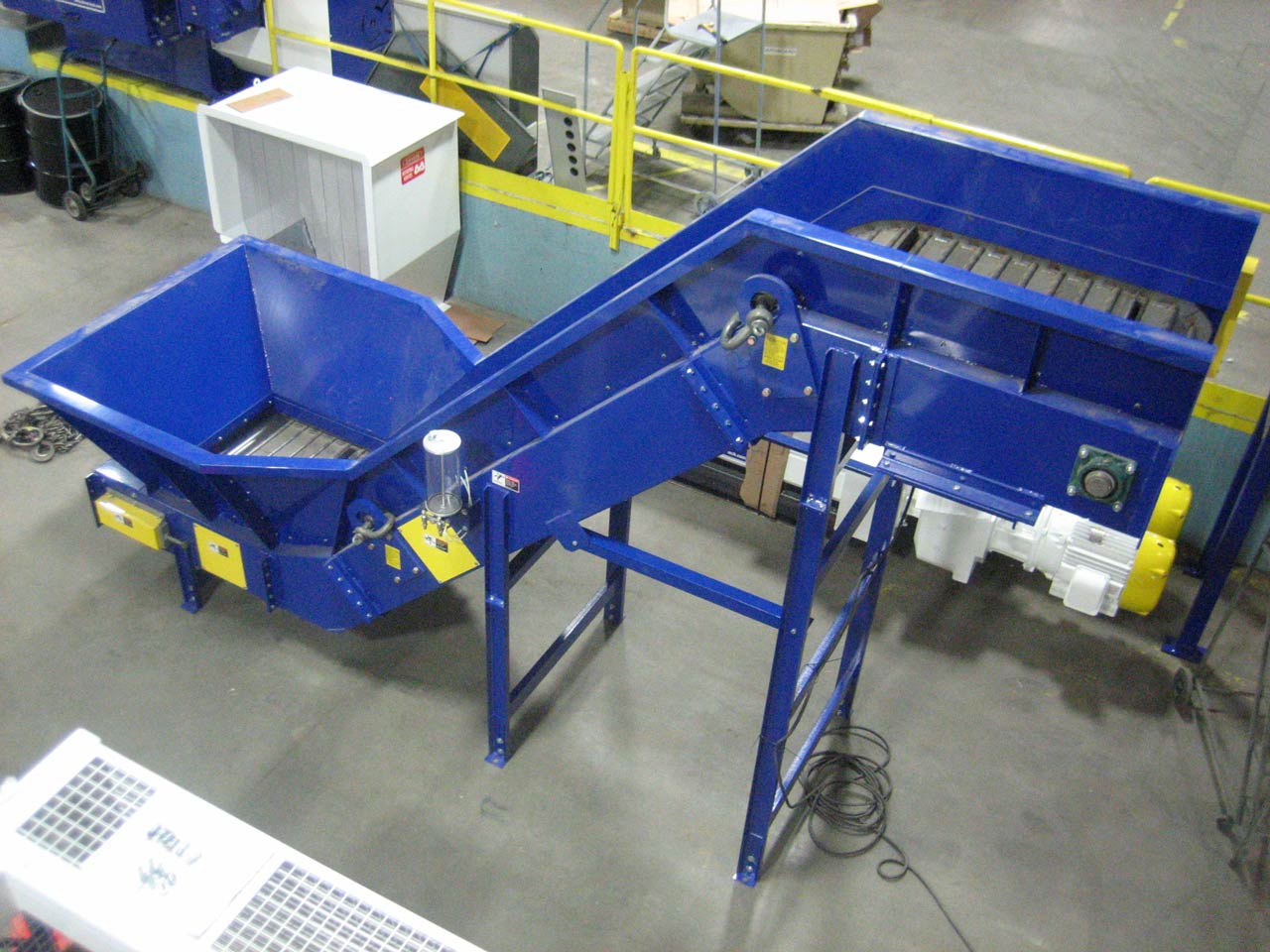 In-Feed & Out-Feed Conveyor
For increased convenience, we recommend you get the in-feed conveyor, the out-feed conveyor, or both for your ST-75 Industrial Shredder. These systems are designed to make transporting the materials to the shredder easier and more efficient by automating the loading and unloading processes. The in-feed conveyor transfers whole materials directly into the shredder, keeping workers a safer distance away while the out-feed conveyor transports the shredded remains of the materials away and into a bin or reservoir for collection and further processing or use. These conveyors can help keep the workflow moving smoothly so that you can keep up with the constant demands of the industry.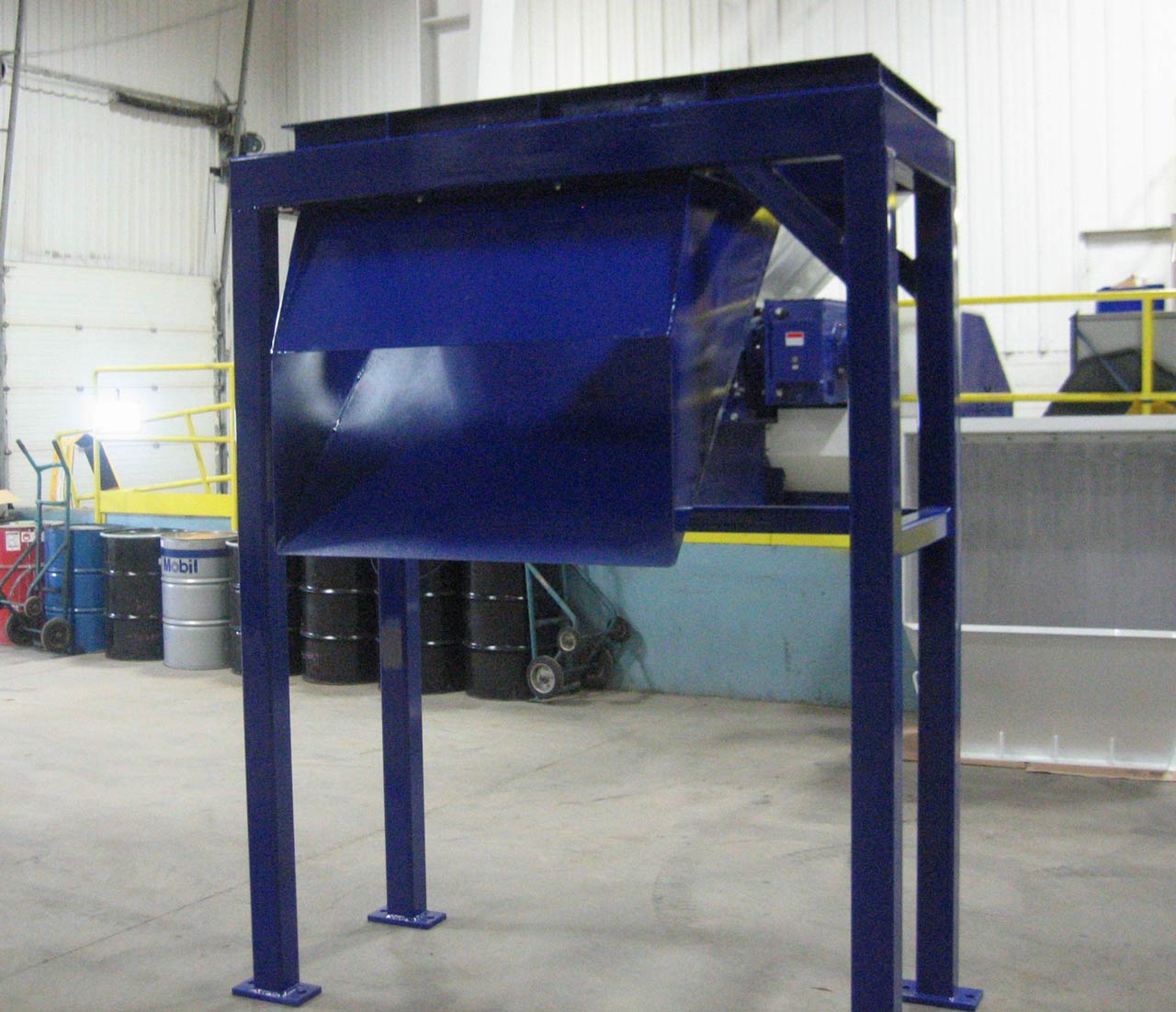 Stand
One of the best ways to increase stability for your ST-75 Industrial Shredder is to include a custom stand. This is a high-quality stand that is engineered with an emphasis on durability to easily support the weight of the entire shredder machine, offering greater stability and security for the job. Adding a stand also permits greater clearance in your facility space for the use of peripheral equipment, such as an out-feed conveyer; shredded material can fall via gravity from the shredder, which is then transported via downstream equipment.